This time, I reviewed the LEGO Friends "41695 Heart Lake City Animal Clinic" that I bought because I was worried about the double door parts introduced in 2022.
41695 Pet Clinic
111 pieces
Purchase Price : US$25.00
Release Date : Jan 1st 2022
Age4+
Release Date Jan 1st 2022
Packed with play starters – Comes with 2 mini-dolls, including LEGO® Friends Mia and cat, turtle and rabbit toys, plus lots of children's vet kit to spark hours of nurture play
🐈Our Famous Cat Scale
According to our famous cat scale, the size of the box is about 1/2 cat long.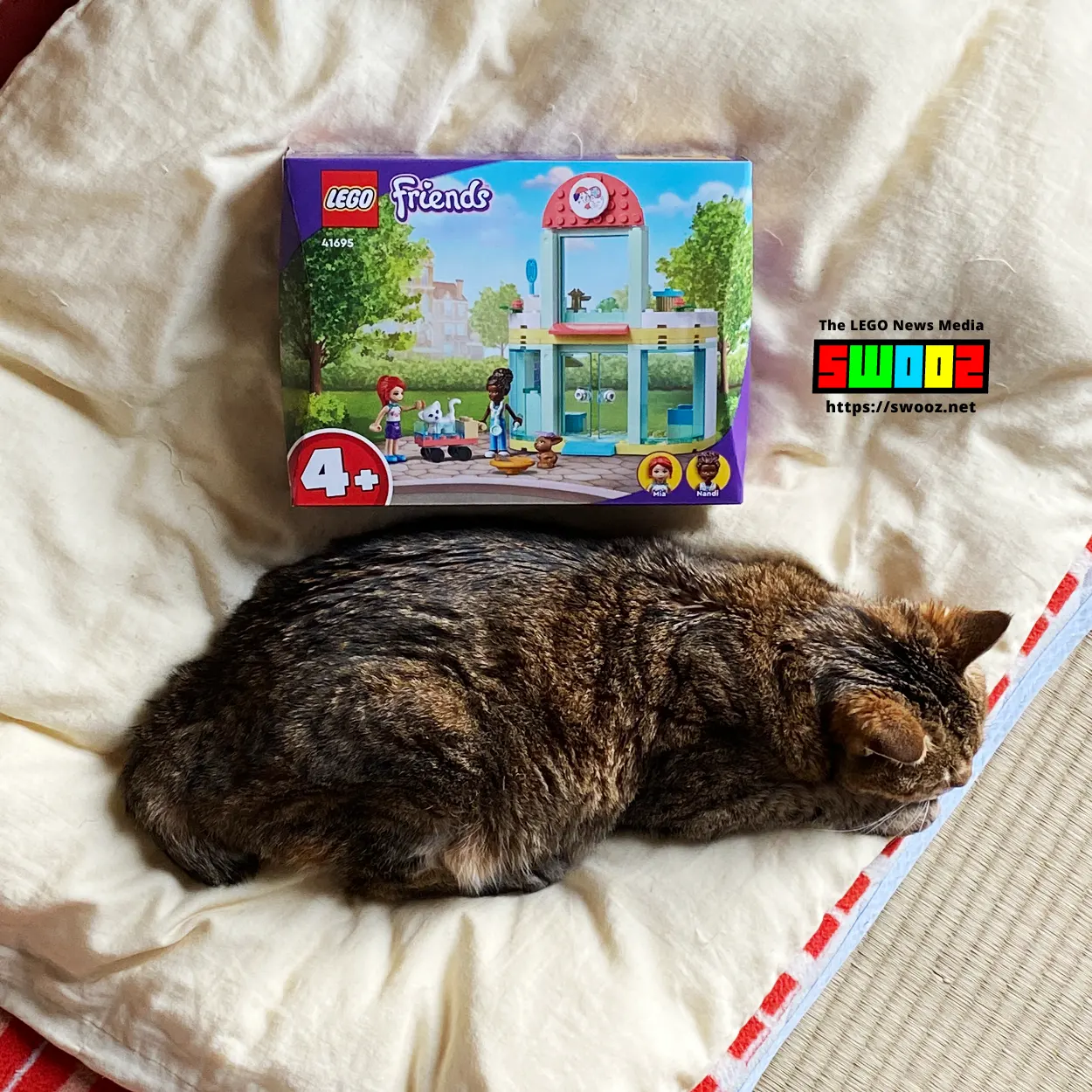 Contents
Since it is a set of 4 years old and over, the total number of parts is 111 pieces, which is small. Two bags and two curved plates.
The figure comes with a group of 5 friends, Mia, who is in charge of animals, and Nandy, a veterinarian, with a mini doll, a cat, a rabbit, and a turtle. Veterinary accessories such as build-type animal transport carts, stethoscopes, syringes, and baby bottles are also available.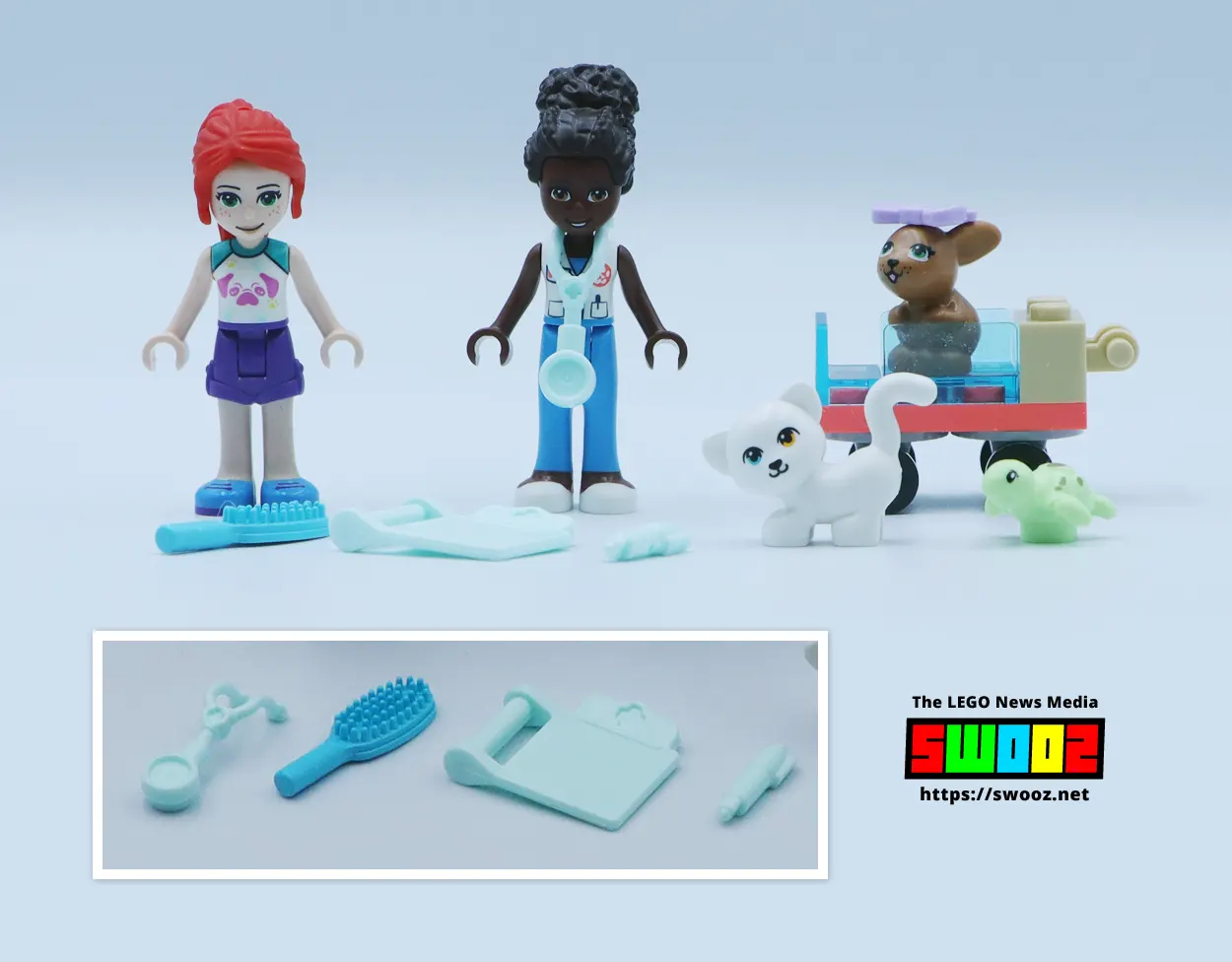 1st Floor: Examination Room
The first floor of the building has an examination table and reception. X-rays on the wall are printed, not stickers.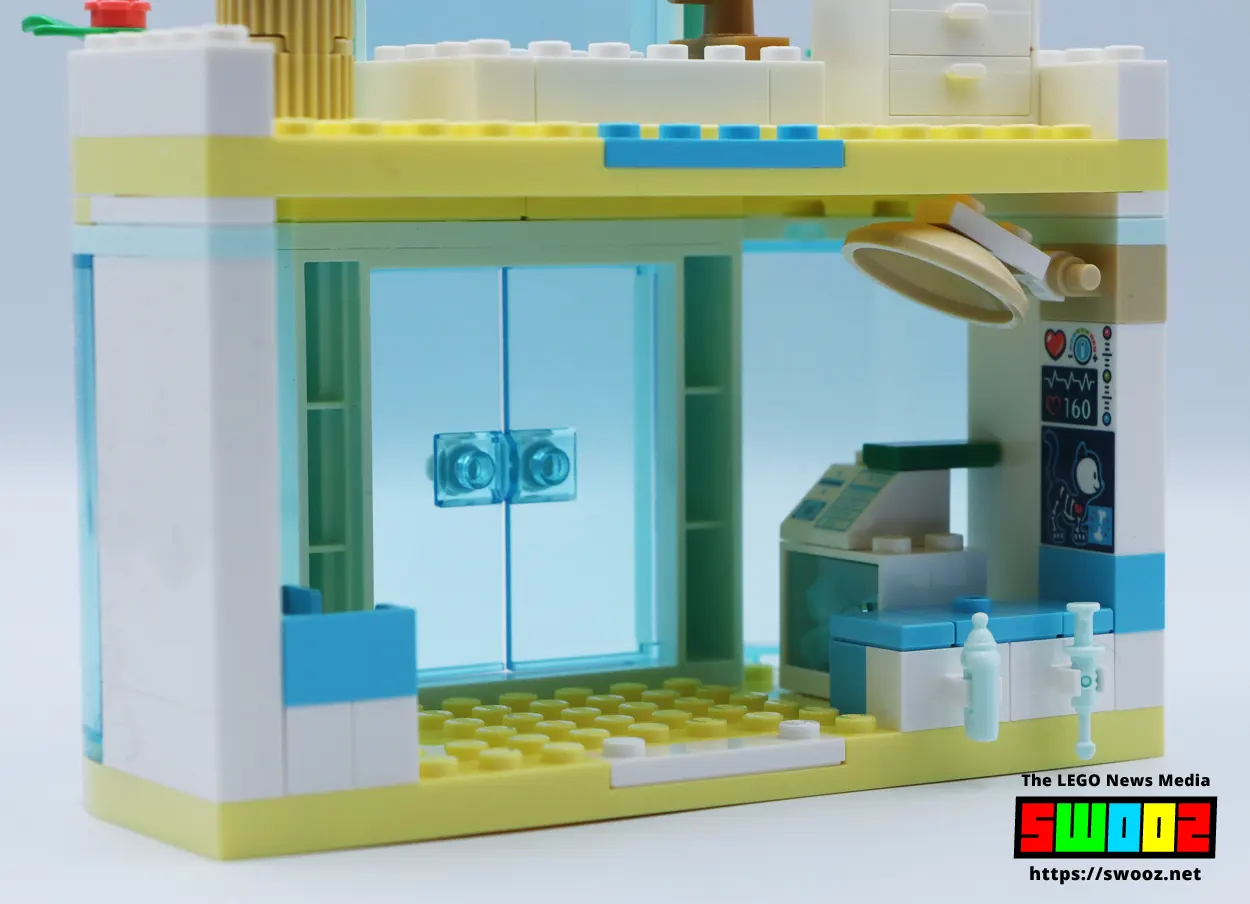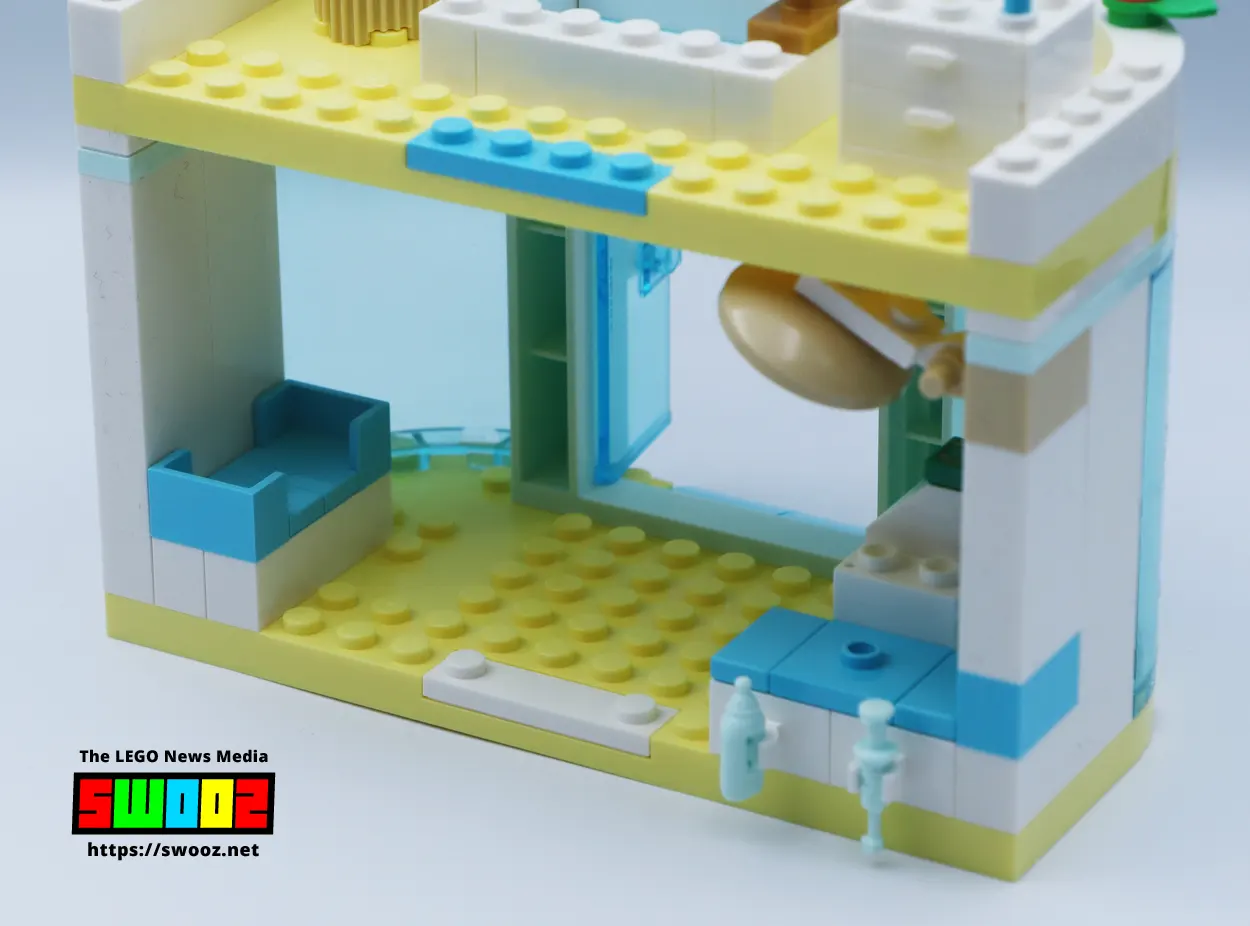 The front entrance uses a new part double door that was introduced in January 2022.
Both double doors consist of a wide frame, which is a new part introduced in 2022, and two narrow double doors, for a total of three points.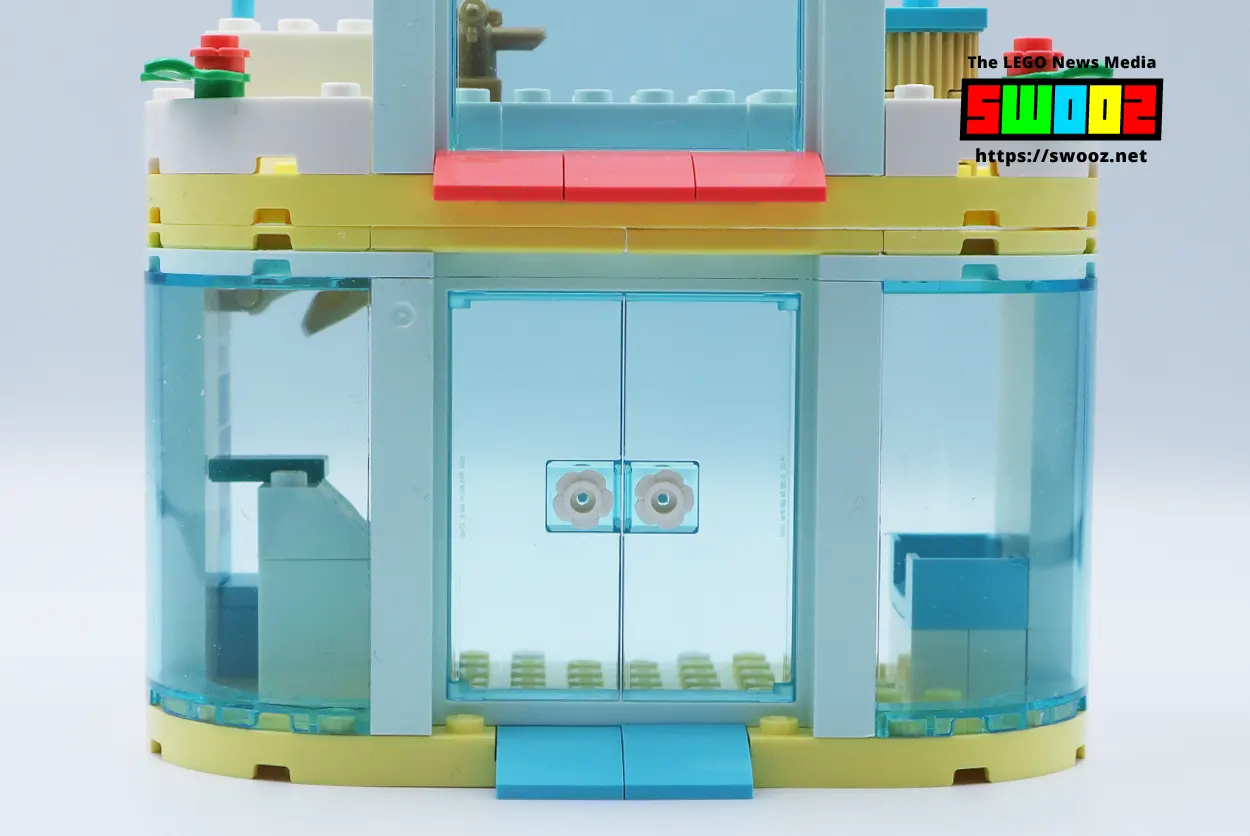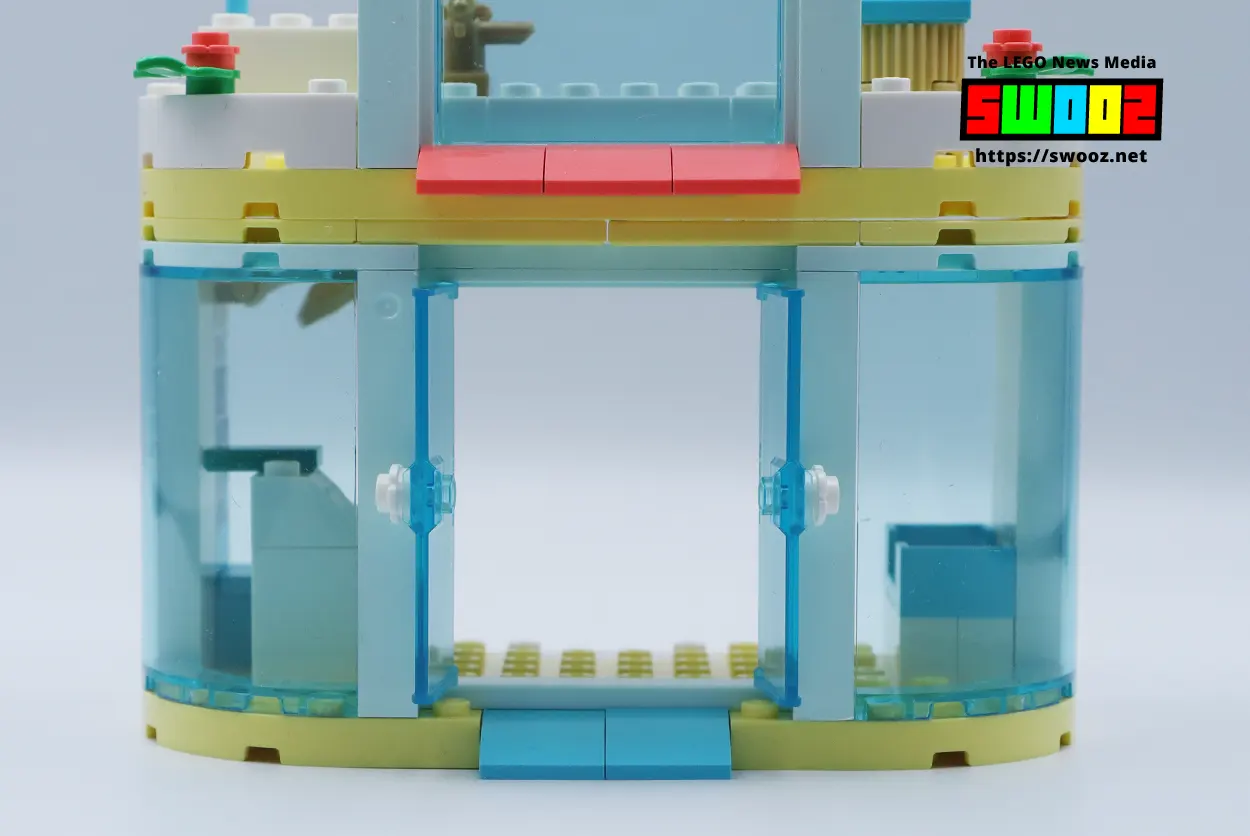 In addition to this set, double doors were introduced simultaneously in multiple sets released in January 2022, such as the City Police Station. However, there are some parts of the frame that were introduced in the previous year and have slightly different shapes.
The double doors are wide
The door frame is 8 studs wide, so it is wider than the conventional 4-width single door.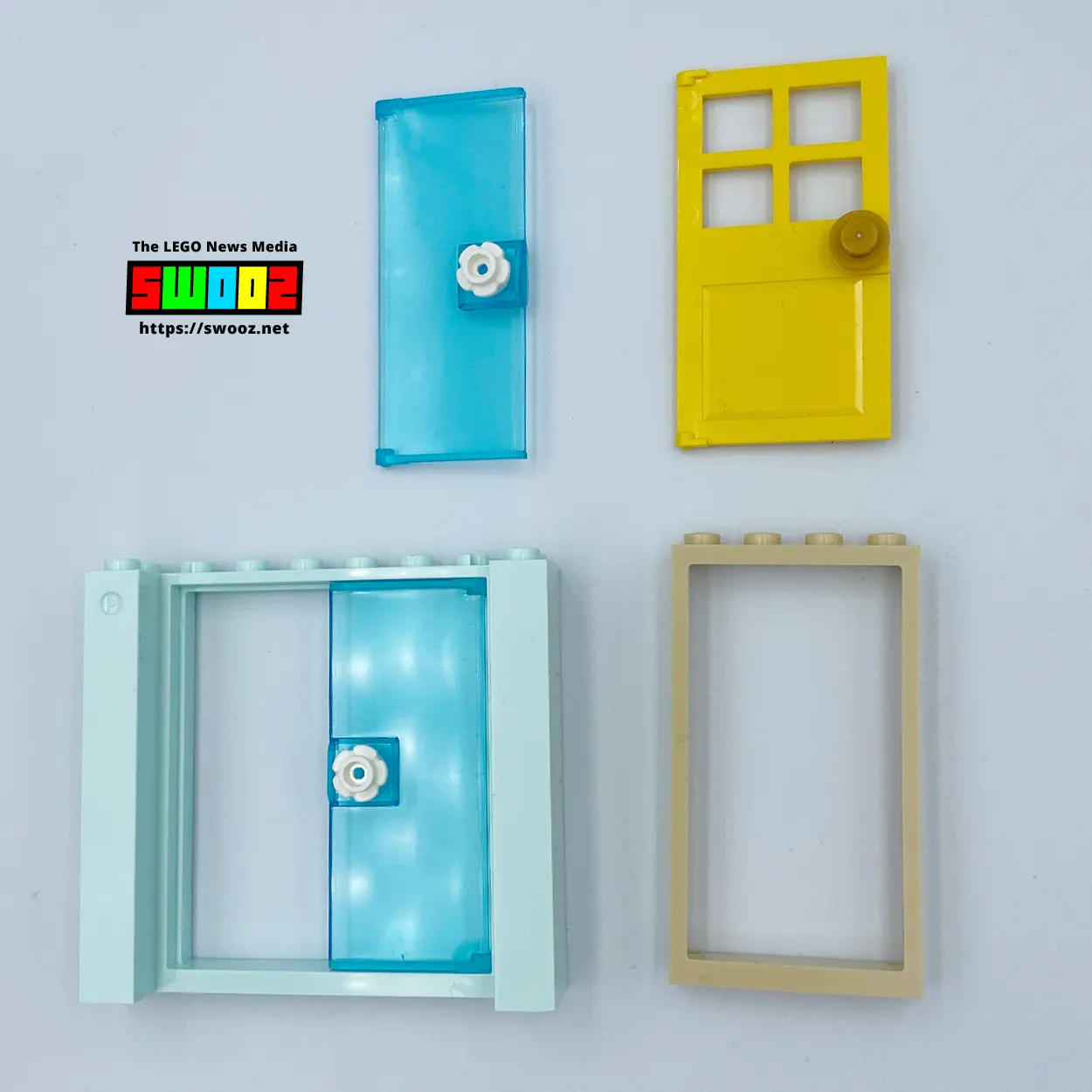 Stretcher Can Pass
This set is a veterinary clinic, but let's think about what would happen if it were a hospital for humans.
When transporting a patient unloaded from an ambulance to the hospital on a stretcher, doctors, nurses, paramedics, and the patient's family are often attached to the side of the stretcher in dramas and movies.
If there is a person on the side, it was not possible to pass through with the conventional single door because it is narrow, but with the new double door, it is possible to pass even if there is a person on one side.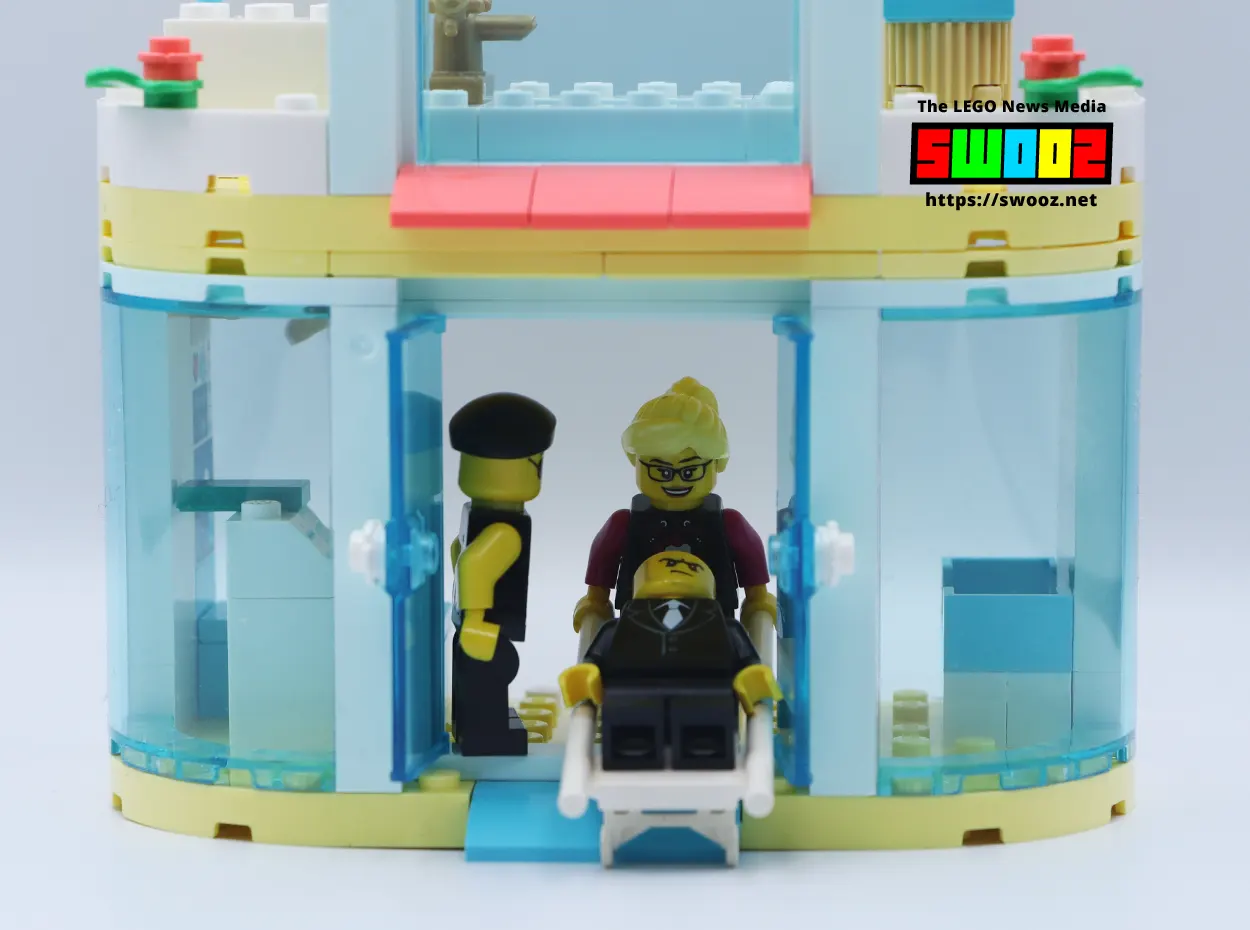 2nd Floor
The second floor of the building is a relaxing space for animals with a bath for animals and grooming equipment.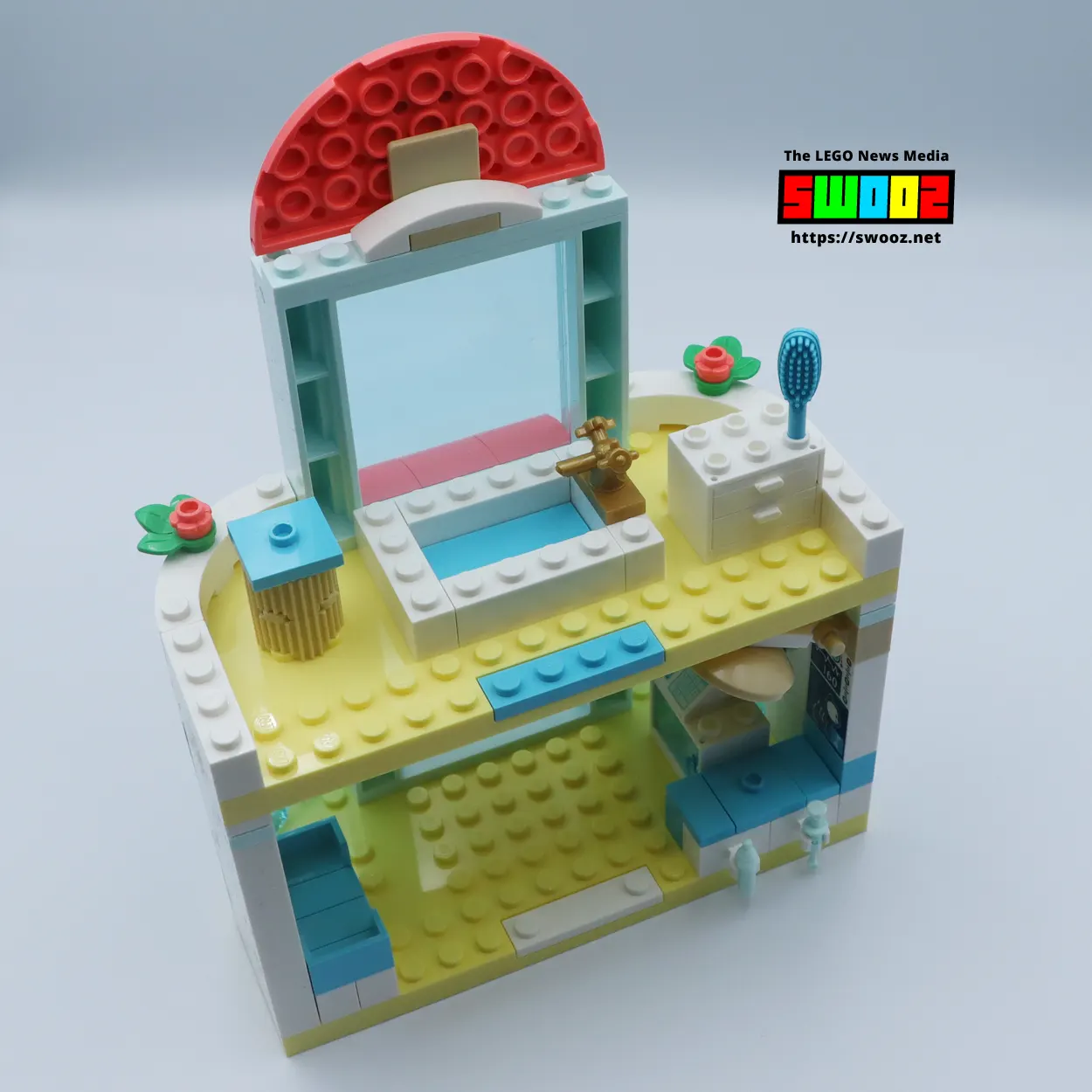 Pet Clinic in Crime Movies
From here, I would like to think about the position of the veterinary clinic in the Lego review annual climb system of studs. You can think of crime as an American detective drama.
The classic veterinary clinic scene in crime films and action movies is the case where an injured criminal breaks in for treatment.
When the criminal is injured in a shootout, the FBI and police immediately send personal information such as the criminal's face photo and name to local and nearby hospitals. In that case, the criminal cannot go to the hospital even if he is seriously injured in order to avoid detention.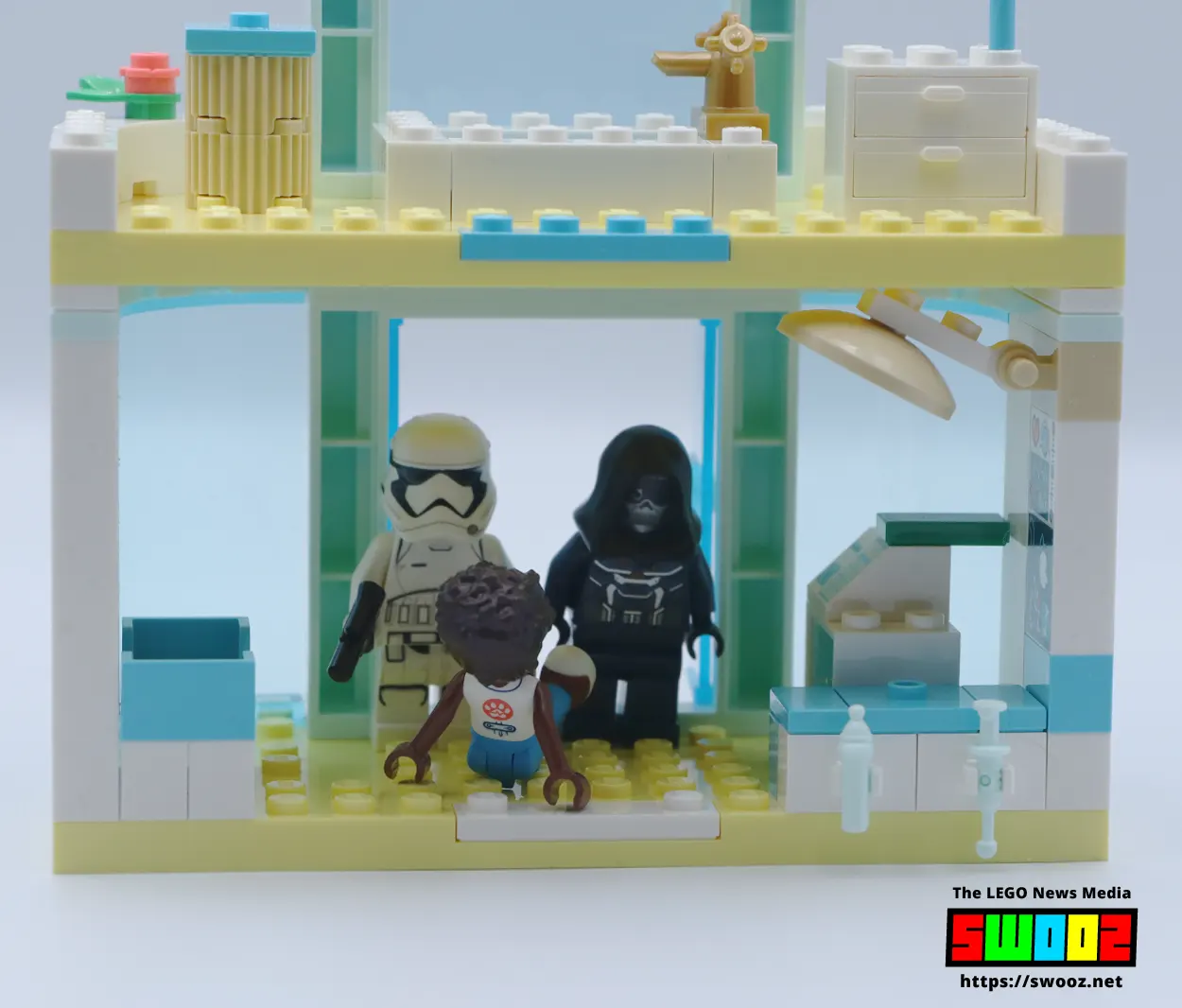 For that reason, crime scenes where criminals break into a veterinary clinic and have a veterinarian give first aid are often seen in crime films. Then the vet says,
"If you don't go to the hospital right now, you'll die!"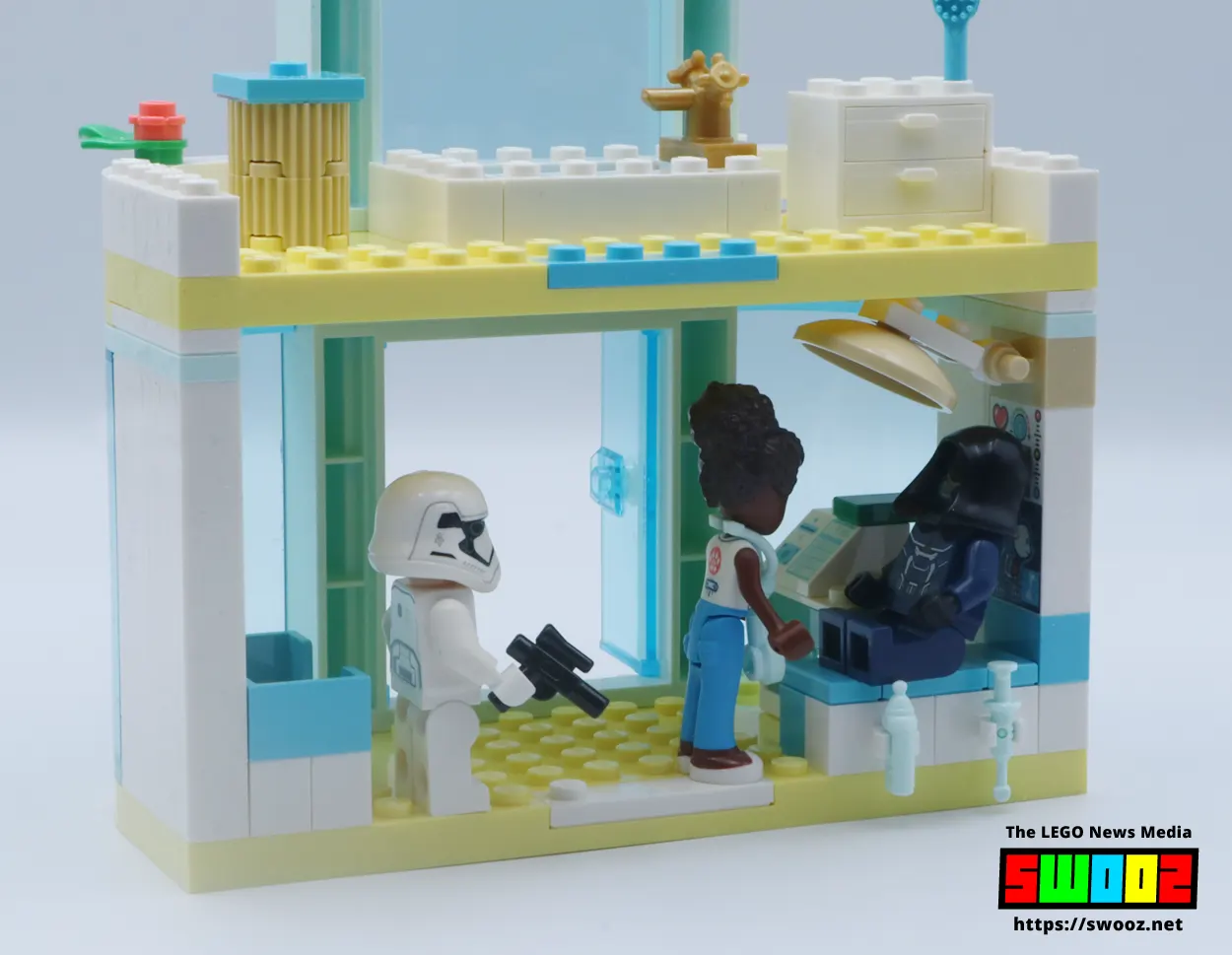 However, the criminal still cannot go to the hospital, so he whispers in a whisper, "The hospital is useless …", and when the minimum hemostasis is completed, he begins to escape again. However, the criminal who suffered a serious injury that could be life-threatening in the film is almost exhausted on the way.
NYPD Statham and Stallone arrive by police car.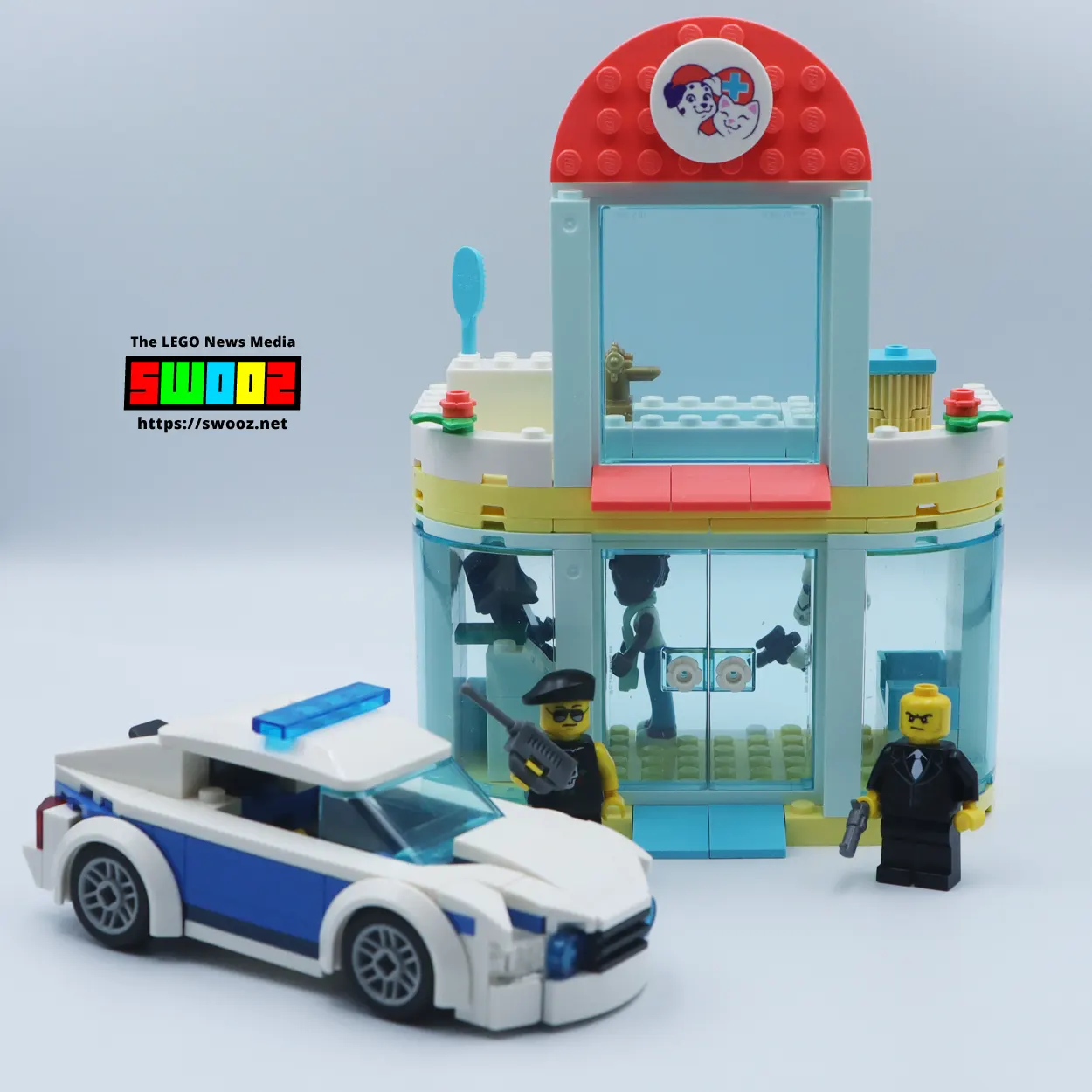 Detective Statham rushes in!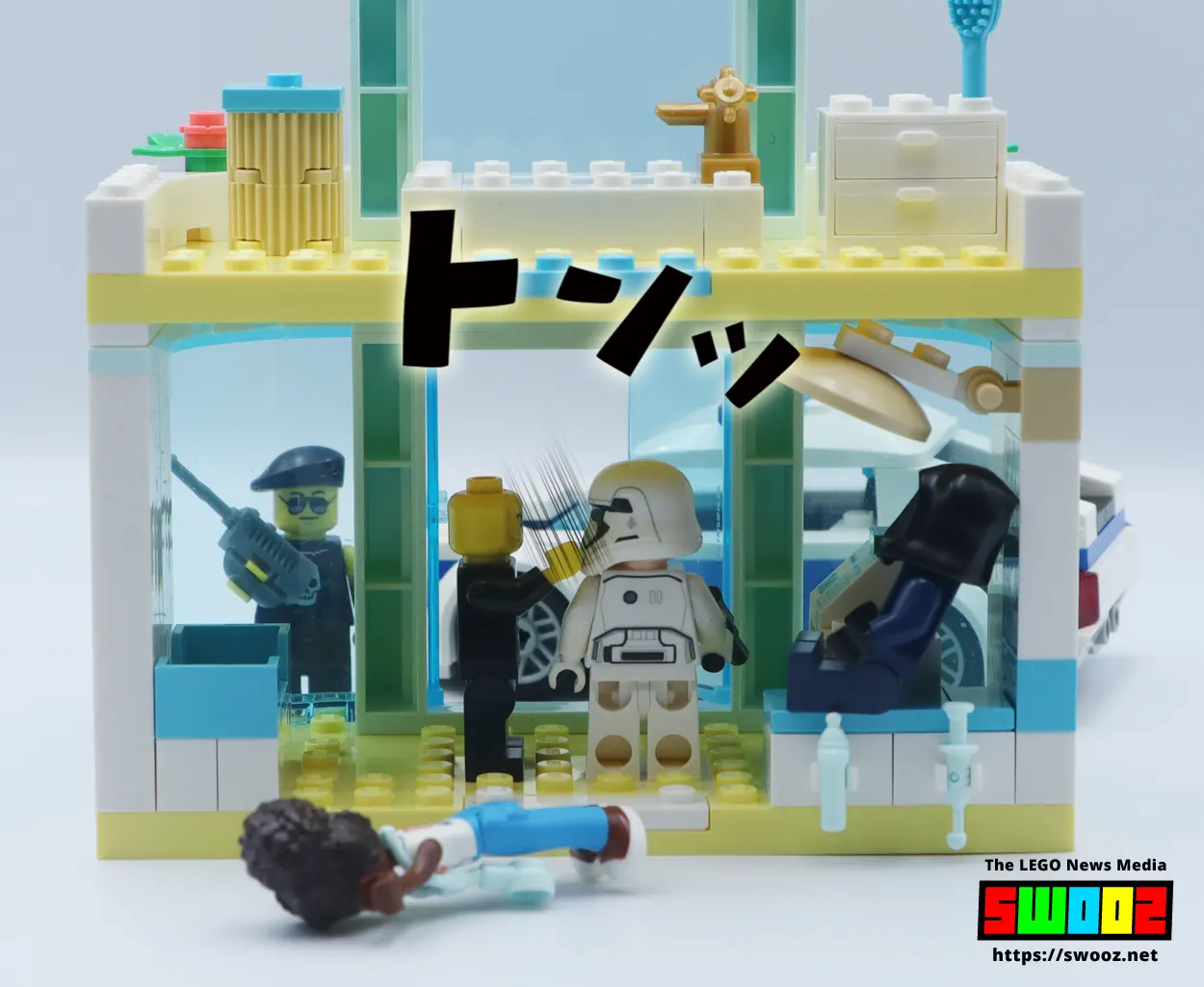 Succeeded in stunning the criminal with his quick chop.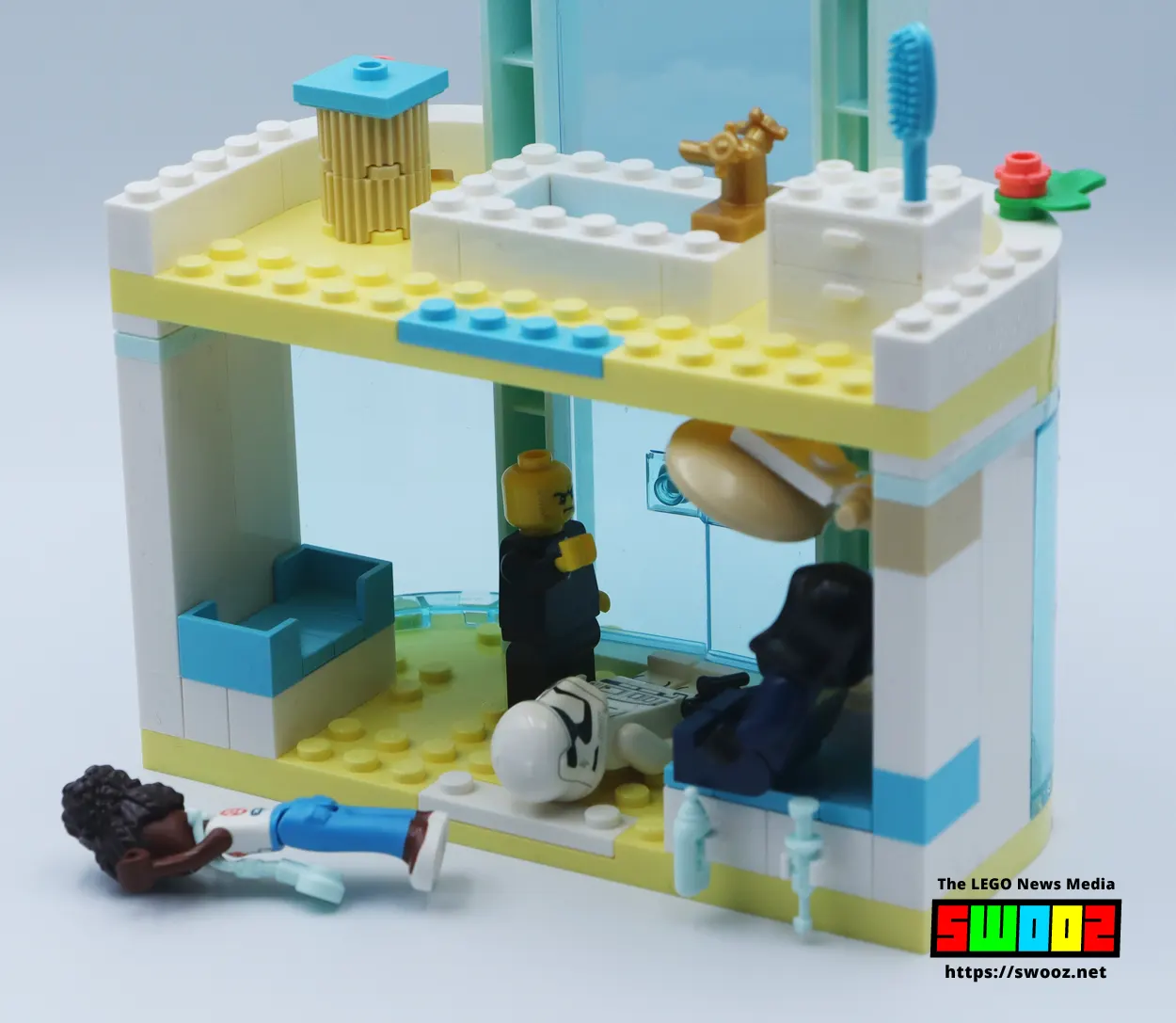 The criminal group was detained and the case was resolved safely.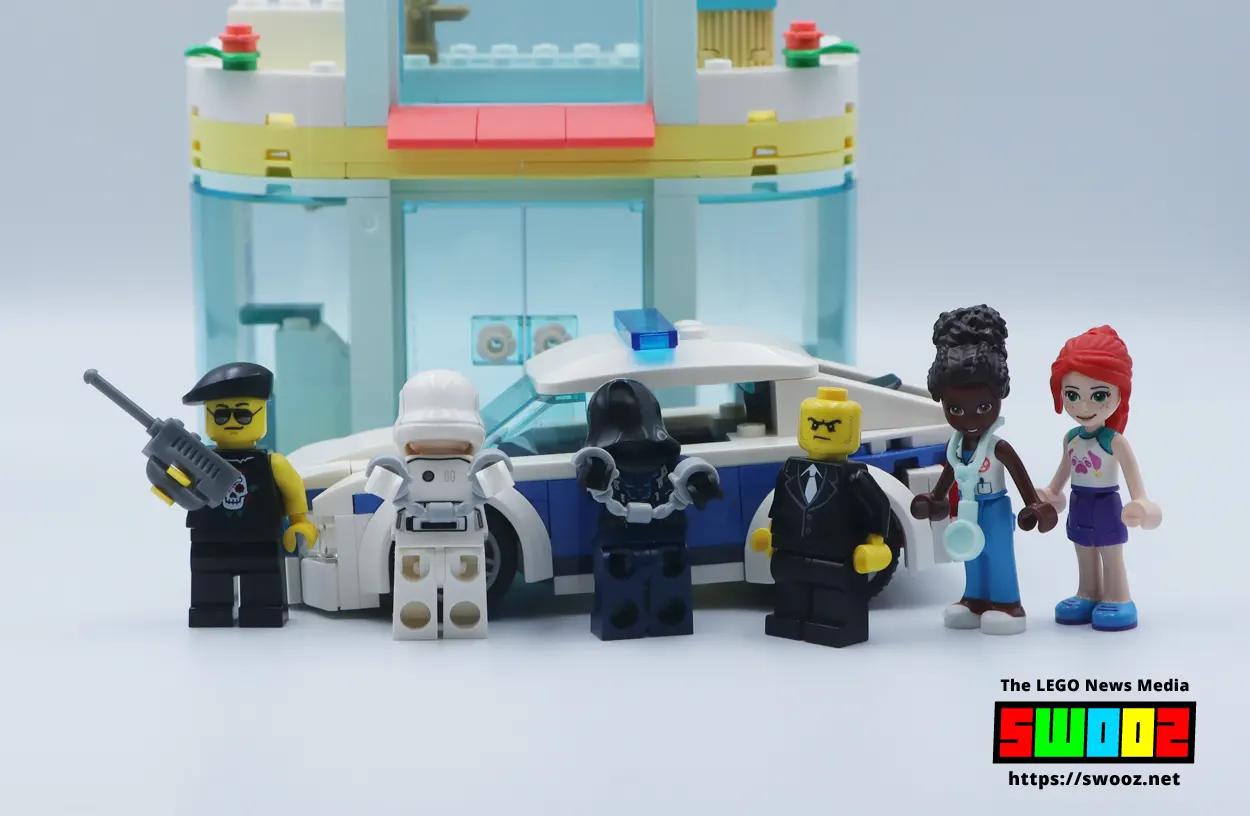 Impression Summary
Double Doors
The double doors were introduced to a total of 7 sets of new Citi and Friends products released on January 1, 2022.
It is a particularly recommended part because it improves the realism when used in commercial buildings such as police stations, fire stations, stores, banks, schools, and hospitals.
The veterinary hospital as a whole is a fashionable building with large windows designed so that even 4-year-old kids can easily make it. In addition, a lot of cute animal figs that are likely to attract children's interest are also included. There are plenty of hospital-related accessories such as stethoscopes, injections, and questionnaires, so it seems to be worth playing.
Especially recommended for kids who love animals!
Release Date Jan 1st 2022
Packed with play starters – Comes with 2 mini-dolls, including LEGO® Friends Mia and cat, turtle and rabbit toys, plus lots of children's vet kit to spark hours of nurture play
* Statham, Stallone, criminal, and police car are not included in this Pet Clinic set.
Check Our LEGO Reviews
All Reviews
Read Our LEGO Entertaining Review!In addition to product reviews, there are many unique reviews that are especiall[…]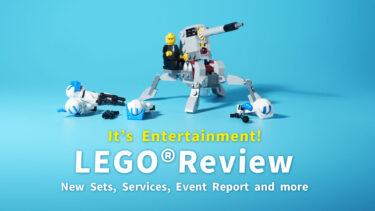 This article includes affiliate links and we earn from qualifying purchases.