This time, I will review "910015 Moving Aquarium (Clockwork Aquarium)".
Bricklink Branded LEGO set
Clockwork Aquarium is a set that was commercialized by crowdfunding of "Bricklink", which was rejected in the Lego (R) idea review, unlike the regular Lego (R) set.
Delivery time about 10 months!
Clockwork Aquarium was ordered at crowdfunding held on Tuesday, November 9, 2021, US Eastern Time, but arrived about 10 months later, on September 1, 2022. I had waited quite long, but I was happy when it arrived!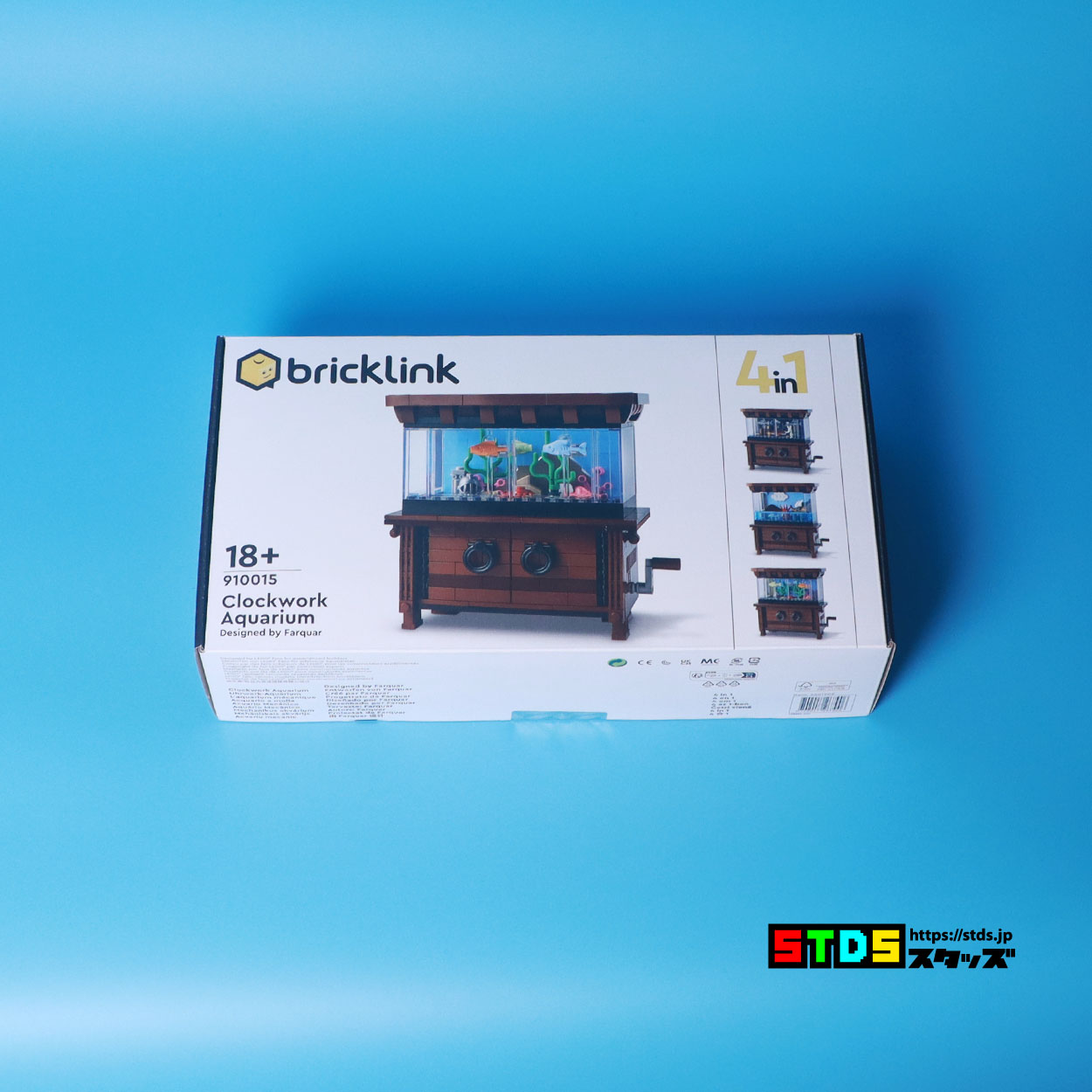 910015 Clockwork Aquarium(Clockwork Aquarium)
Pieces:874
Price:JPY6,898
Age:18+
What is Bricklink?
Bricklink is a Lego (R) Group parts trading and database site. For more information, please refer to this article.
Let's see the set!
Box and Bags
The box isn't that big, but the parts are well packed.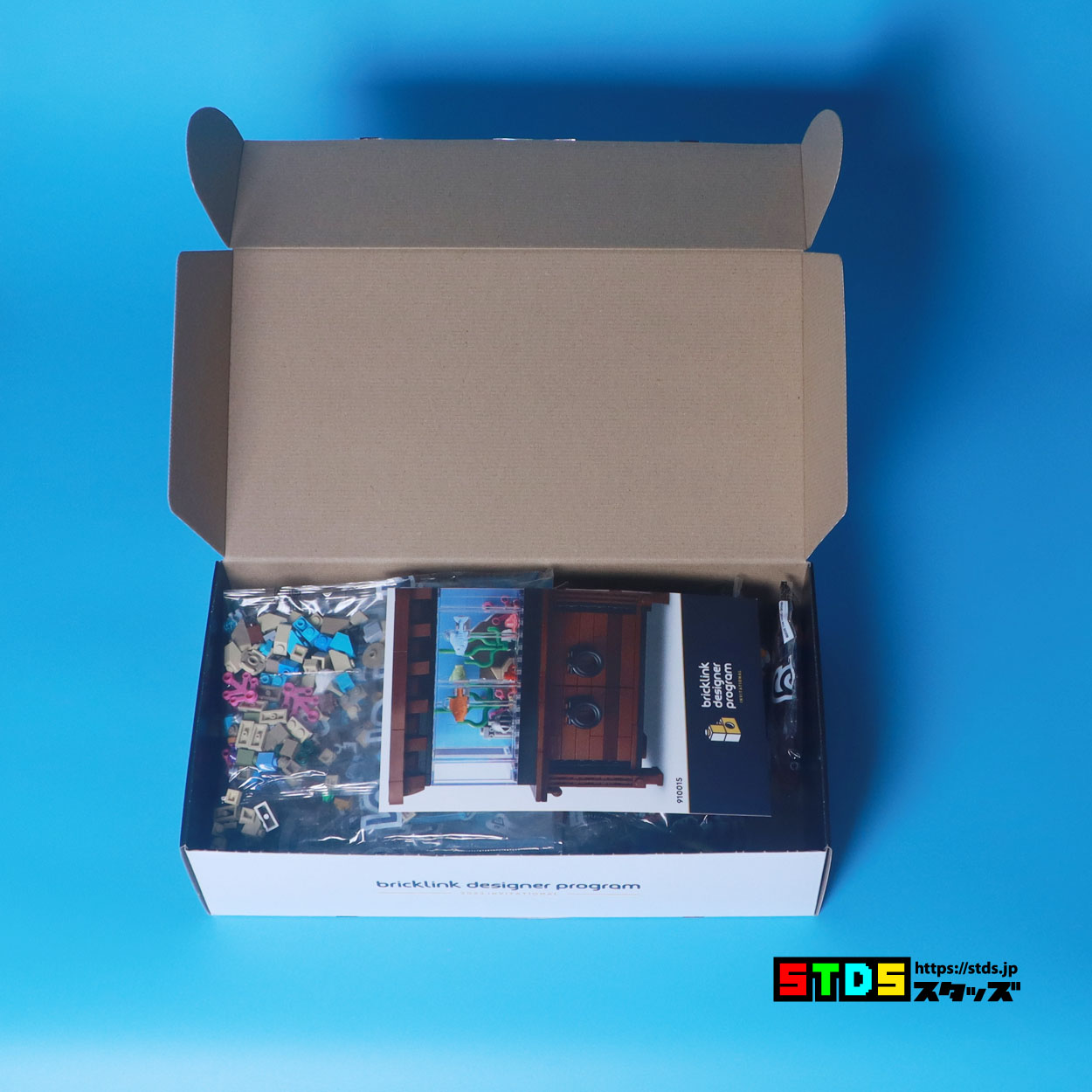 Although there are many bags, it is not possible to use all parts in one build because it is a remake of 4 types.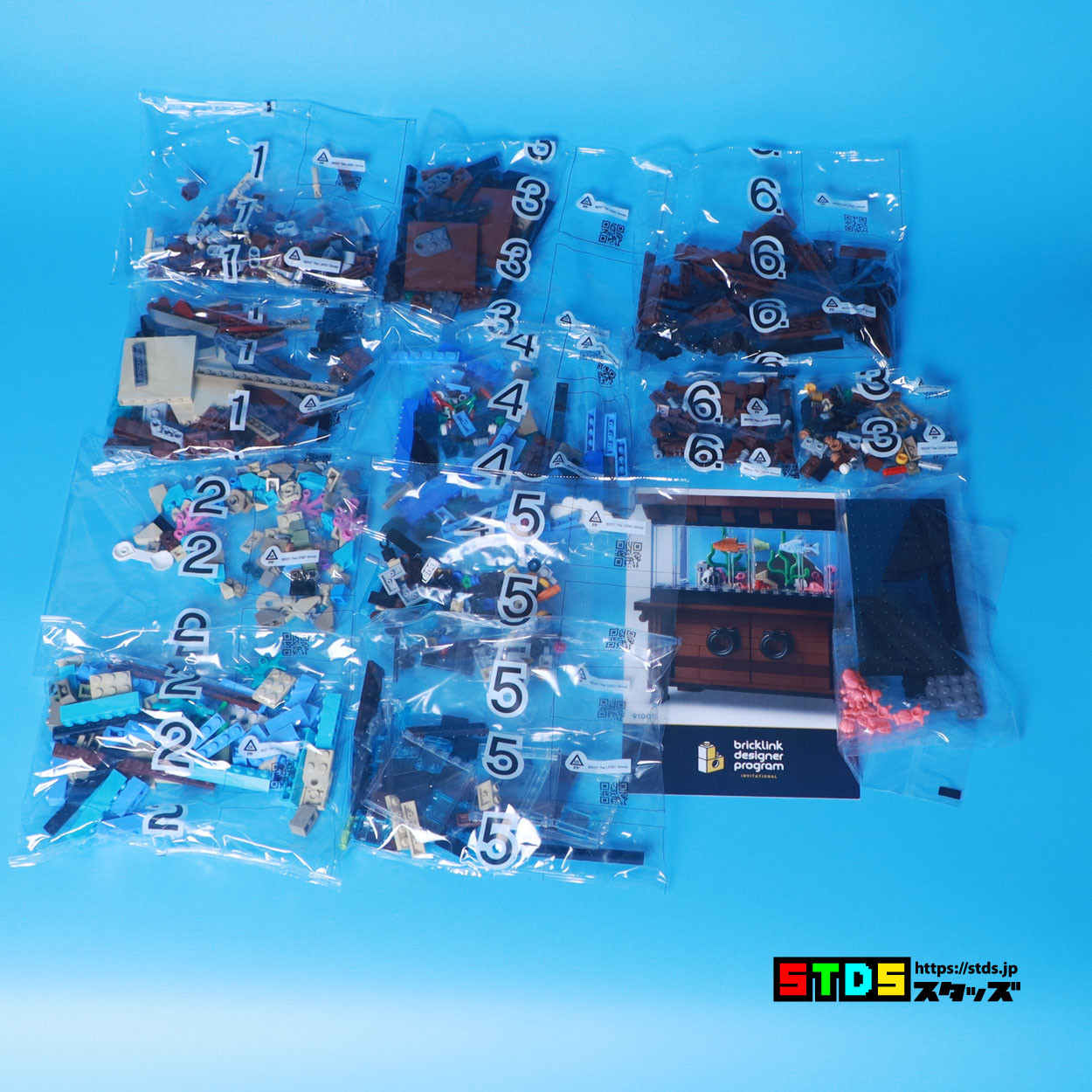 No Paper Instructions
Paper assembly instructions are not included, so assemble while watching the procedure in the app.
Since it is a Bricklink branded product, it is not a regular LEGO (R) set, but if you enter the number in the LEGO (R) instruction manual app, it will be displayed in the same way as other sets.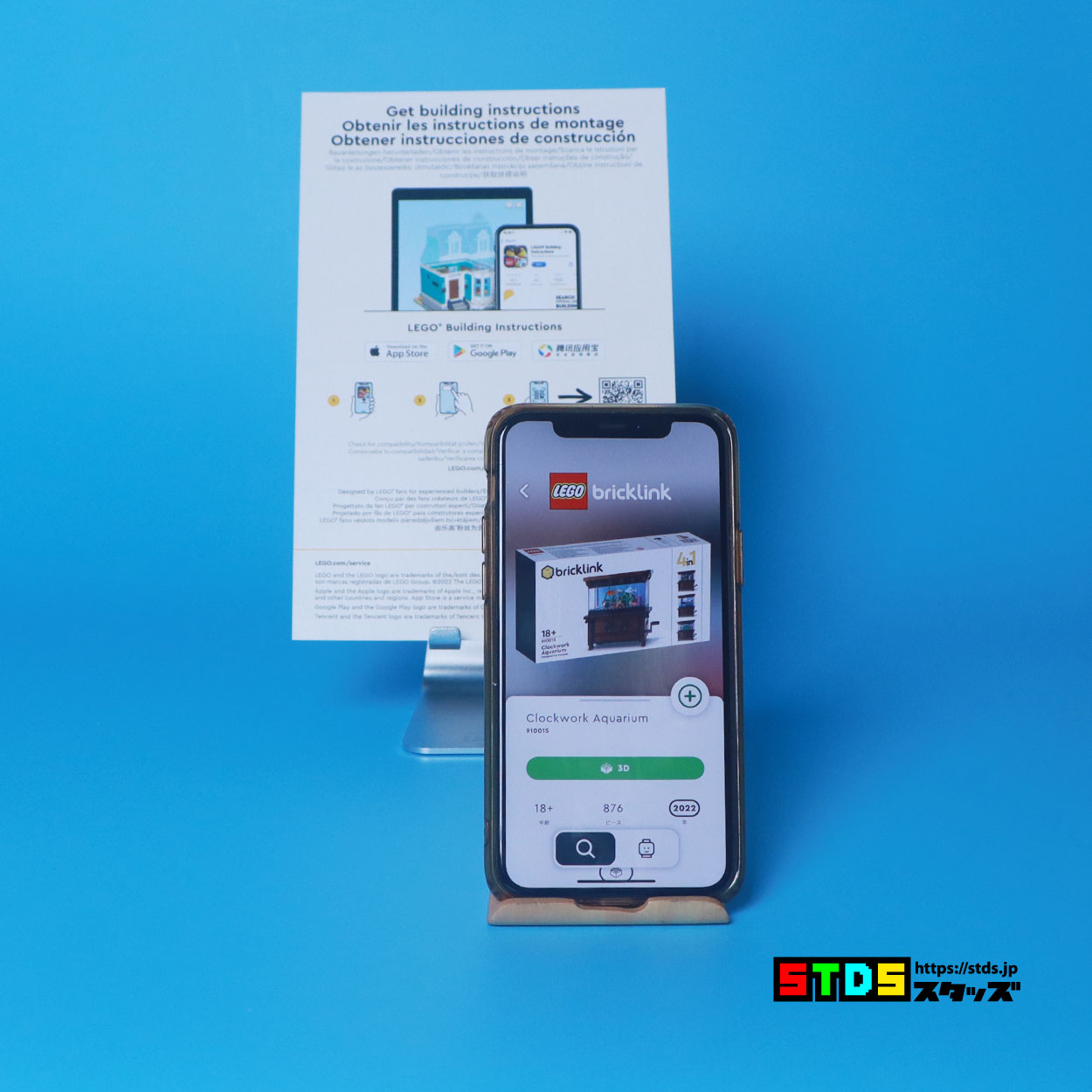 Start Building!
Building Moving Parts
Clockwork Aquarium is a set that allows fish to actually swim. The basic part is mainly made with technique parts.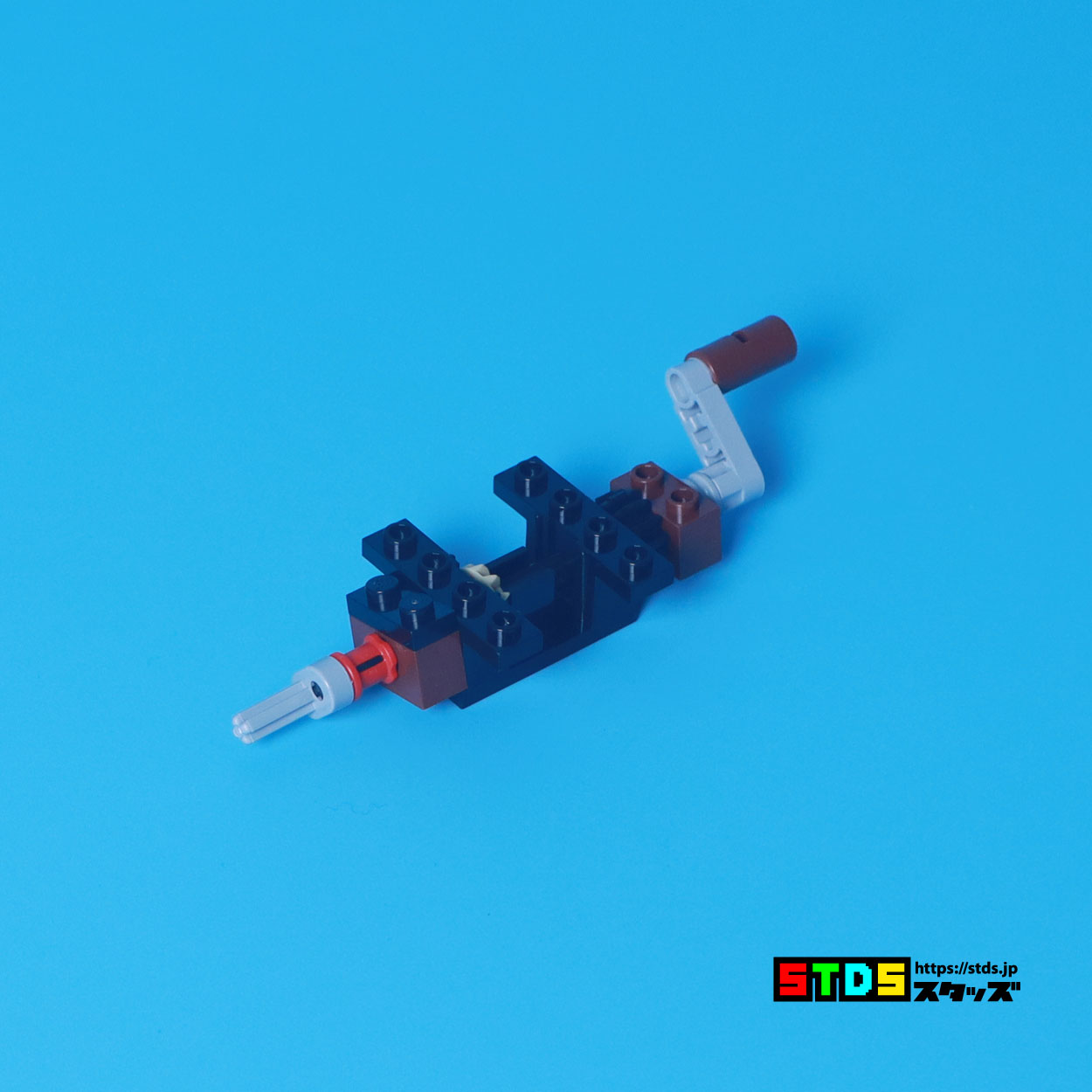 Installed on the tank stand. A mechanism that moves when you turn the crank stick that protrudes from the right end.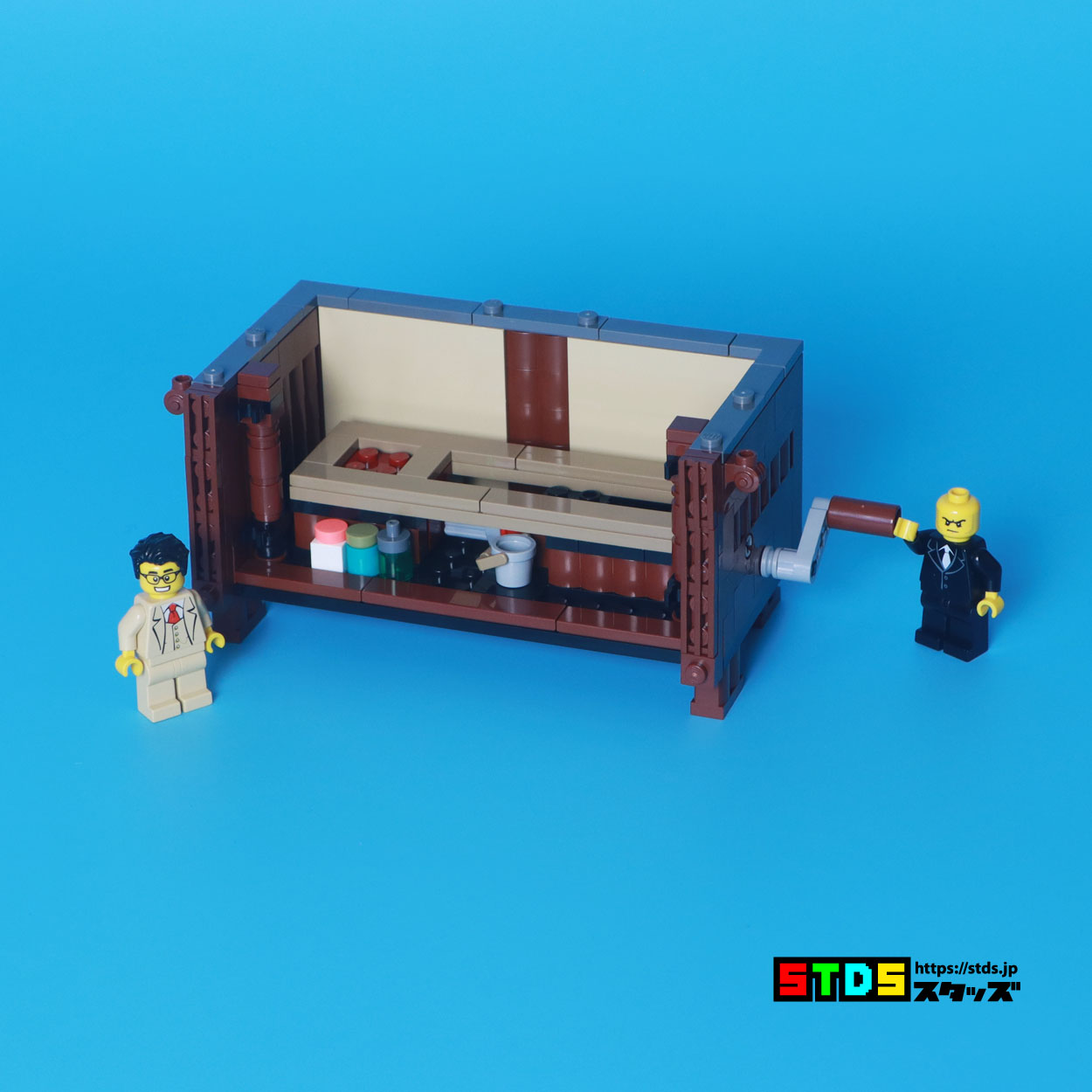 Fish
Attach fish. The colorful fish remind him of his time living in Okinawa.
Green is Irabucha, blue is Gurukun (blue in the sea) wind. Judging from the shape of the orange, it looks like a platypus, but many orange fish stick to the coral and do not swim aggressively.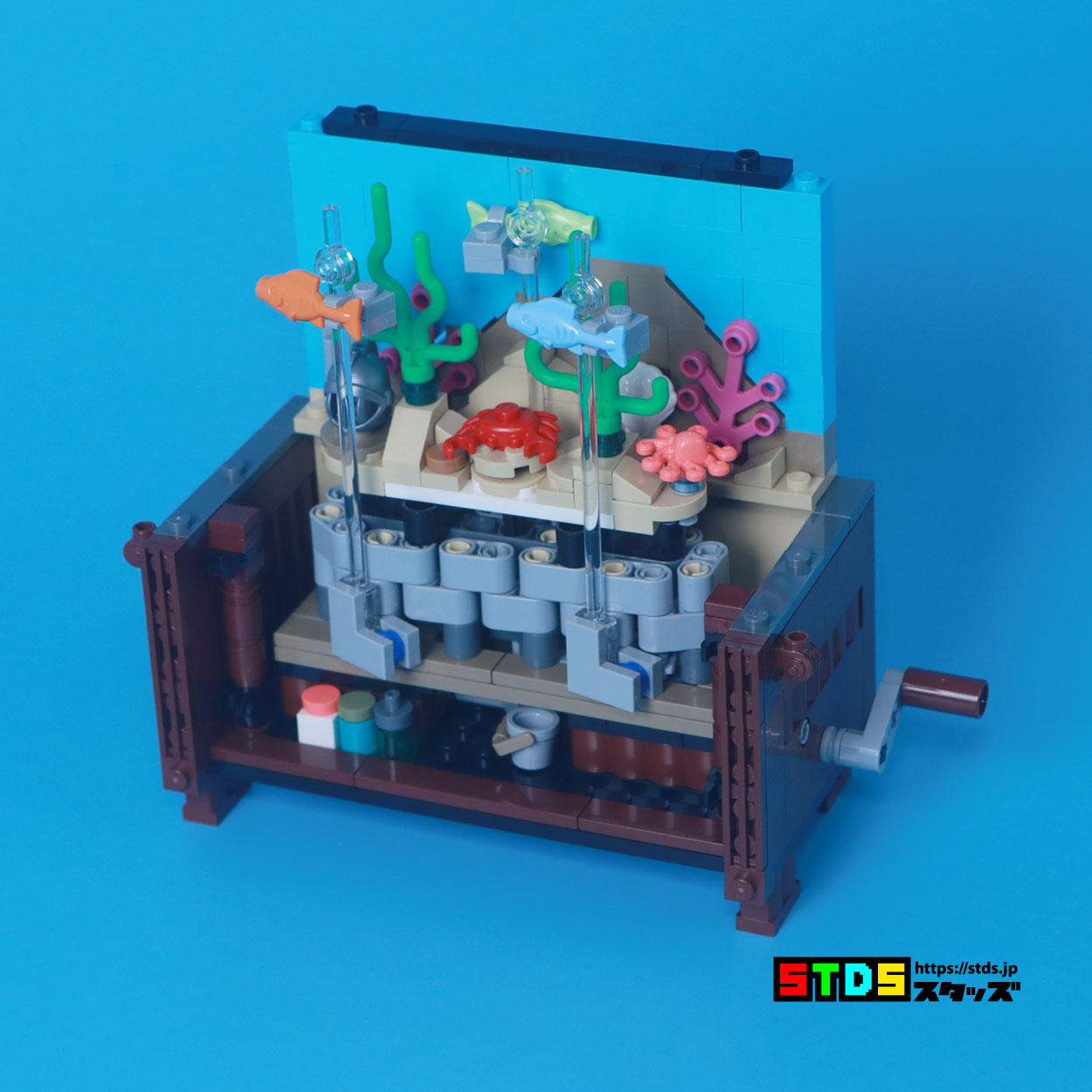 Completed!
Completed by attaching a water tank, wooden decorations and a stand door.
Thanks to the wooden decoration of the brown parts, it has a luxurious finish like antique furniture!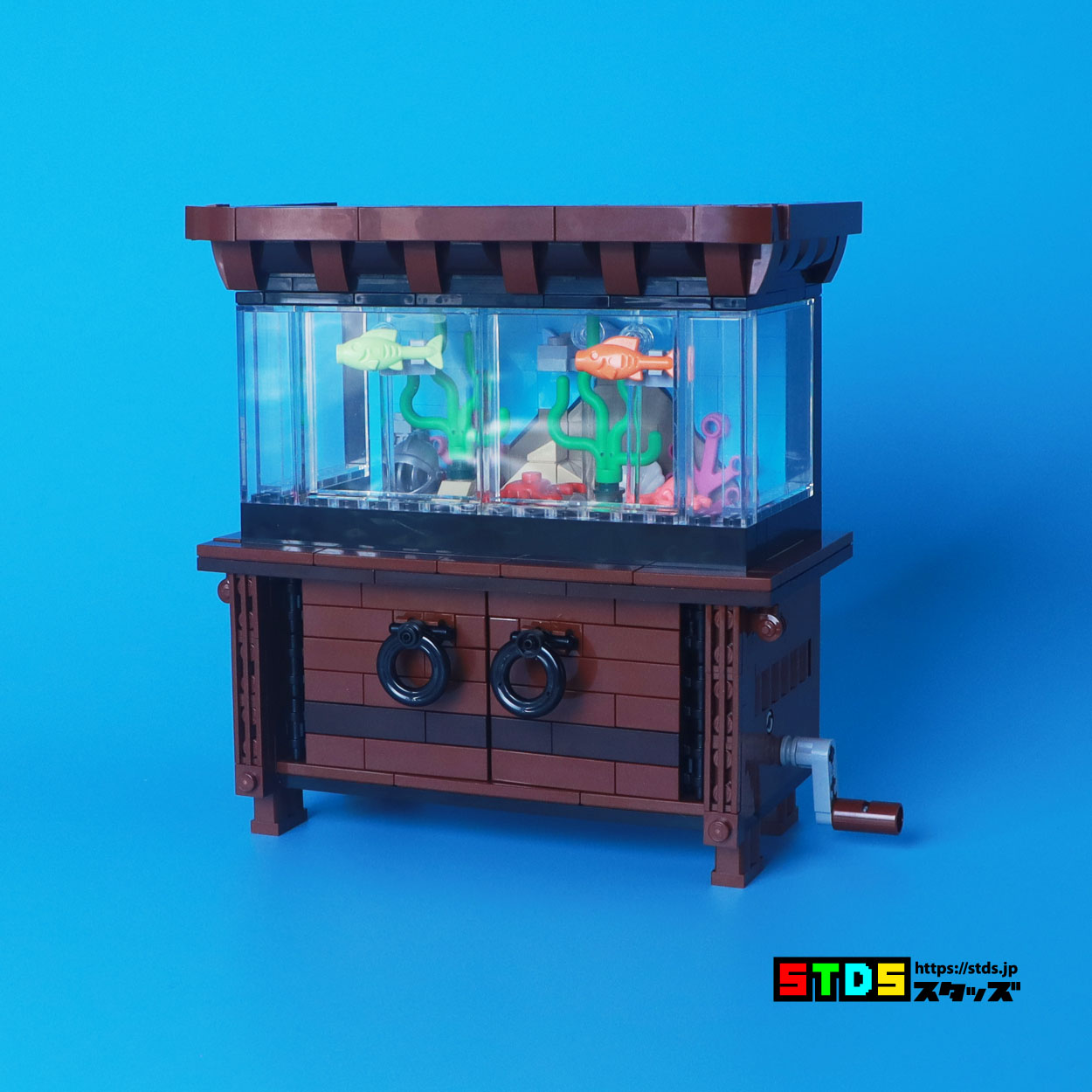 Buckets and fish food are stored in the door and it looks real.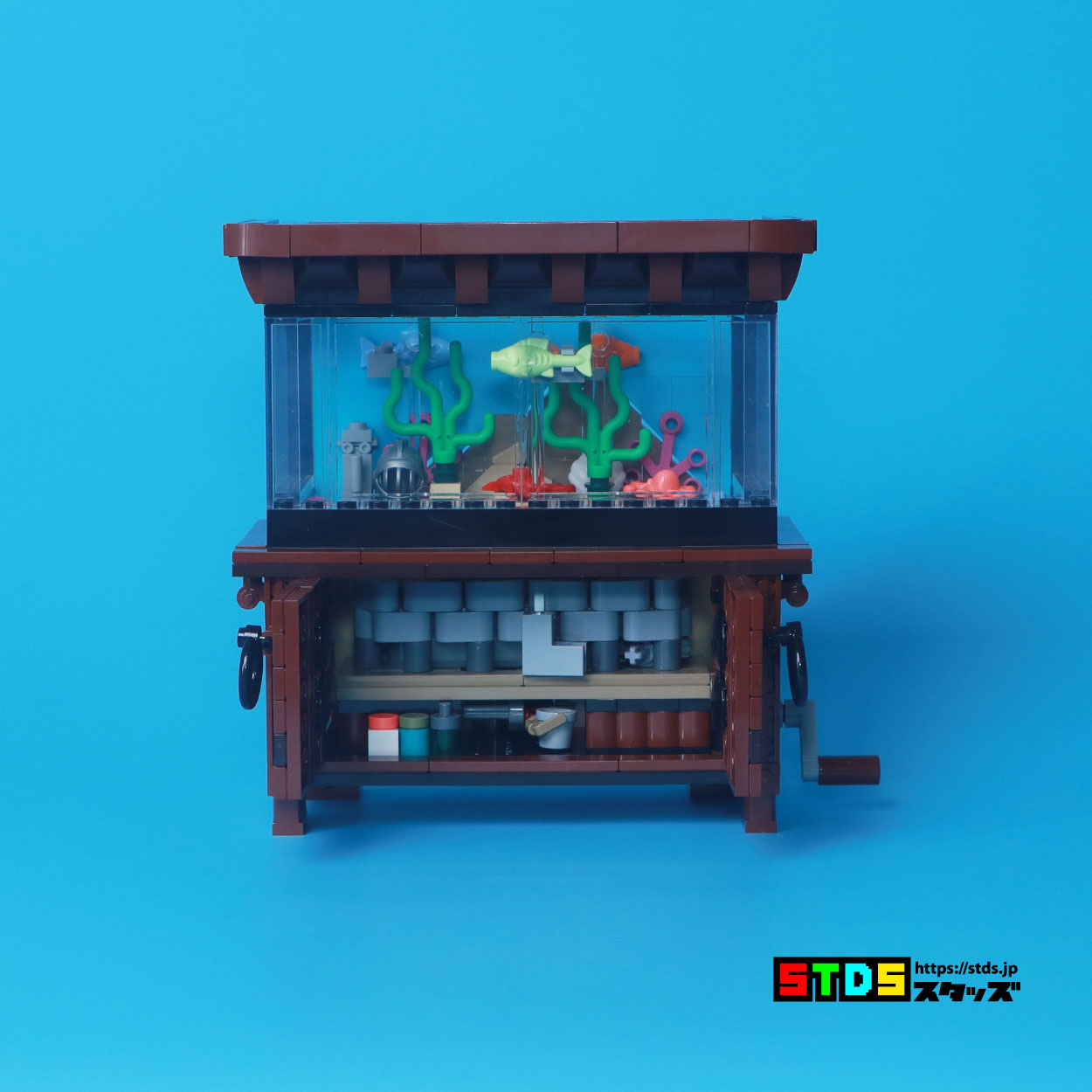 The Fish Really Move!
When you turn the crank rod, it swims like a fish swimming in the sea. The crabs are also cute as they spin around and move up and down.
Impression Summary
I'm not very good at Lego (R) technique, so I was impressed by how well the fish moved despite its small size. Since it is sturdy, there is no problem even if the crank is turned vigorously.
Just looking at the design, which looks like heavy antique furniture, will make you smile. I would like to make another pattern in the near future that was not in time for this review.
Very fun set to build and watch!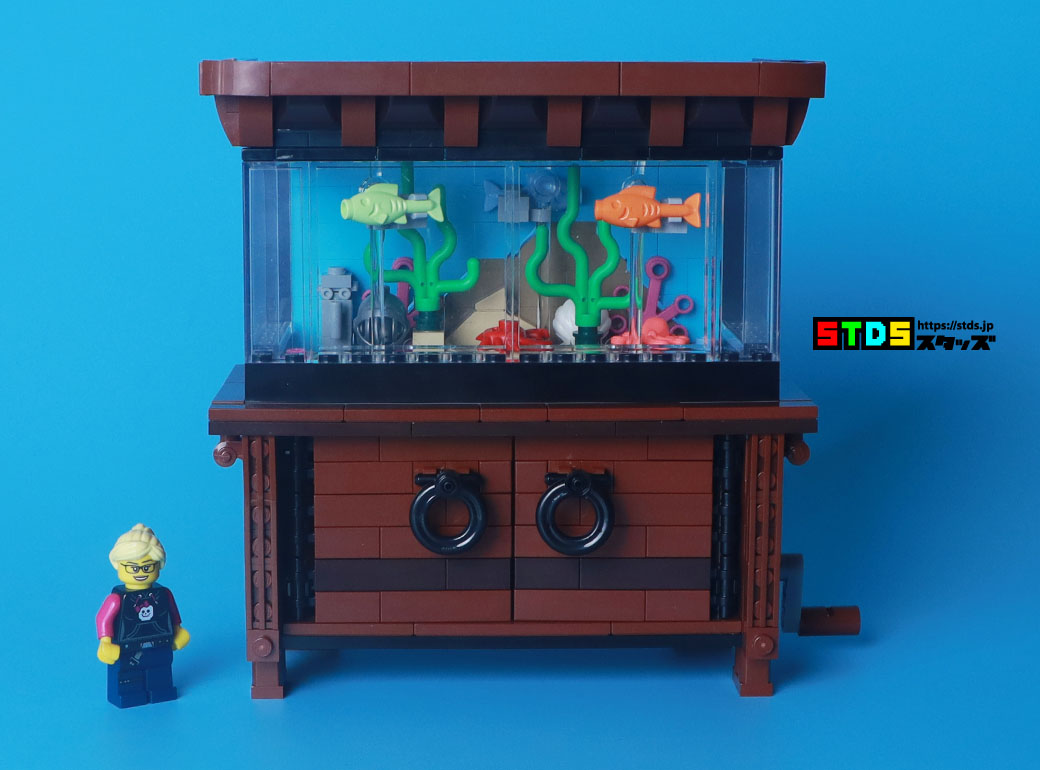 Reference information: Bricklink Crowdfunding
The Clockwork Aquarium reviewed this time is a set that was released in "Bricklink Designer Program".
The Bricklink Designer Program is a project to package and sell works that were unfortunately rejected in the LEGO (R) idea commercialization review by crowdfunding.
Will It be Continued?
As of the time of publication, Bricklink has hosted three Designer Programs so far, and will continue to do so.
Works ordered through the Bricklink Designer Program will be listed in the same way as regular orders at the LEGO (R) Shop official store and will be sent as soon as they arrive.
Check All Reviews
Lego
Read Our LEGO Entertaining Review!In addition to product reviews, there are many unique reviews that are especiall[…]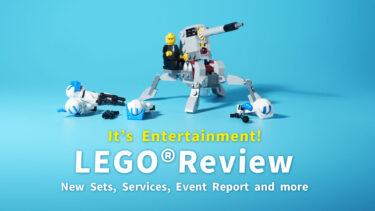 This article includes affiliate links and we earn from qualifying purchases.