It has been decided that the "LEGO VIDIYO" series, which has the theme of music that allows you to create and play music videos with a dedicated free app, will be discontinued on January 31, 2022.
However, app support will continue for the next two years.
Official Announcement
VIDIYO will be released for the first time overseas on March 1, 2021. We have a large lineup of products that include cute minifigures and tiles that enable special effects in video production.
Statement
In July 2021 we decided to pause the LEGO VIDIYO roll-out to review performance and test new ideas. Through the extensive quantitative and qualitative research we have undertaken in the previous months, we have gained an enormous amount of learnings in terms of the music & content creation space and what it would take to succeed with the play experience, our go-to-market strategy in 2023 and not least how to build a sustainable business based on the VIDIYO experience.
Based on these insights we have decided to discontinue the physical VIDIYO products from January 31st 2022 but will continue to support the app experience for another two years to serve those consumers who have bought the products.
We still see great potential in pursuing music as a passion point and we will take learnings from LEGO VIDIYO as we continue to explore future fluid play experiences.
Is the app a Weak Point?
The impression that the LEGO app-linked series is short-lived.
Recently, there was a hidden side of the story of getting rid of ghosts, but this was also launched in August 2019 and will be discontinued at the end of 2020.
I didn't find the Hiddenside app very easy to use.
The next time you release an app-linked series, please ask an app company that specializes in games to develop it.
LEGO New Products Summary
Related Post
Check the All New LEGO Products Information Here!All information for LEGO's official release, leaks, release schedule,[…]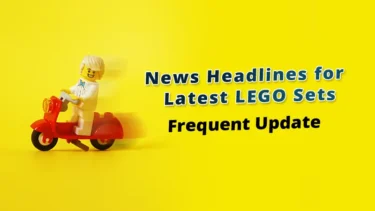 This article includes affiliate links and we earn from qualifying purchases.