Start accepting works for "Bricklink Designer Program Series 1", where your LEGO (R) block works may be packaged and sold.
Entry Period
Acceptance of works for the "Bricklink Designer Program" sponsored by the database and parts trading site "Bricklink" under the Lego (R) Group has started.
Entry period is from February 1, 2023 to February 28, 2023.
You can enter any genre as long as the contents of the recruitment work are in line with the guidelines.
Schedule
After the entry period ends, five works will be decided by the second half of May 2023 after user voting and management team reviews.
The 5 selected works will be sold under the Blink brand when more than 3000 orders are received in the crowdfunding scheduled to be held in February 2024.
The maximum number of orders for each work is 20,000, and you can order up to two per household.
Check all new LEGO (R) product information (updated as needed)
LEGO new product information summary
Check the All New LEGO Products Information Here!All information for LEGO's official release, leaks, release schedule,[…]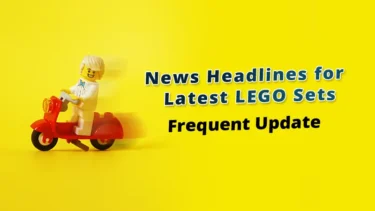 This article includes affiliate links and I earn from qualifying purchases.