THE GREAT WAVE OFF KANAGAWA
With 10,000 supports, it has been confirmed to advance to the 2nd LEGO IDEAS Commercialization Review in 2022. THE GREAT WAVE OFF KANAGAWA: LEGO IDEAS
A reproduction of "The Great Wave off Kanagawa," perhaps the most famous of Katsushika Hokusai's works. 1556 pieces.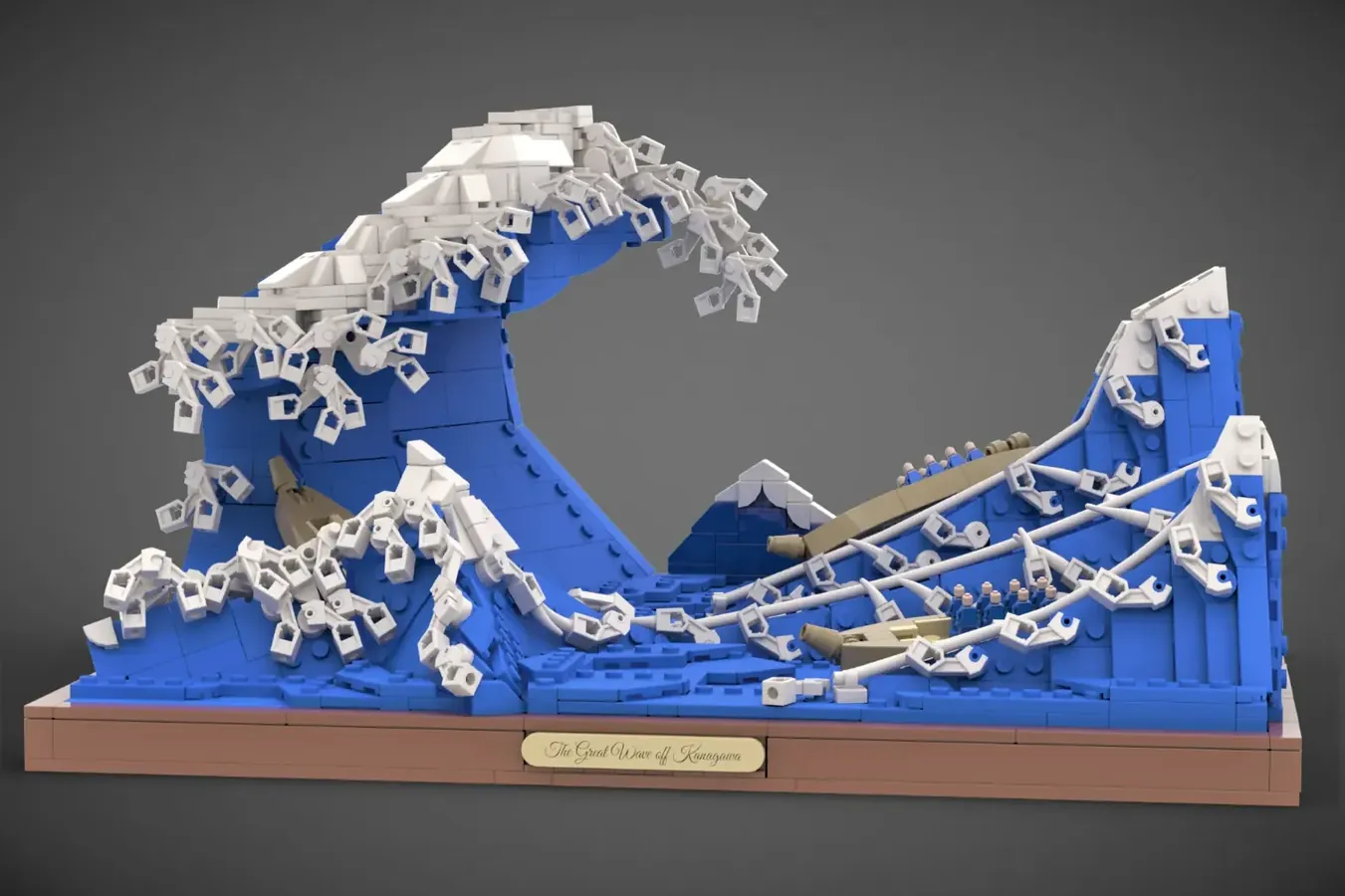 Build a powerful big wave three-dimensionally.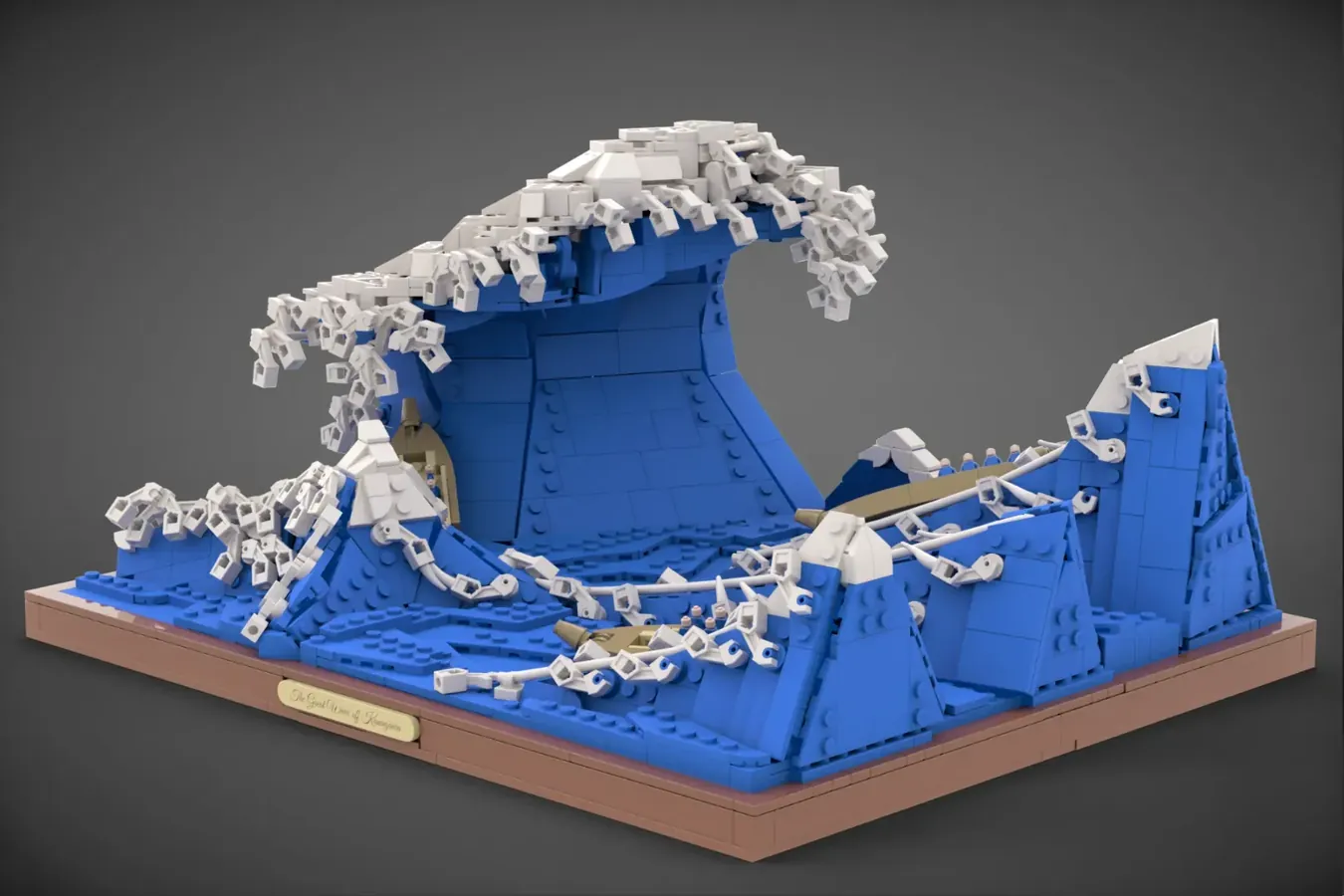 The ship that rushes through the big waves is a high-speed ship called Oshobune, which was used to transport seafood to Edo.
From my experience of working on a ship before, it's hard to imagine such a small ship sailing on a big wave day, but at that time there would have been no safety standards, so it seems that he was quite unreasonable.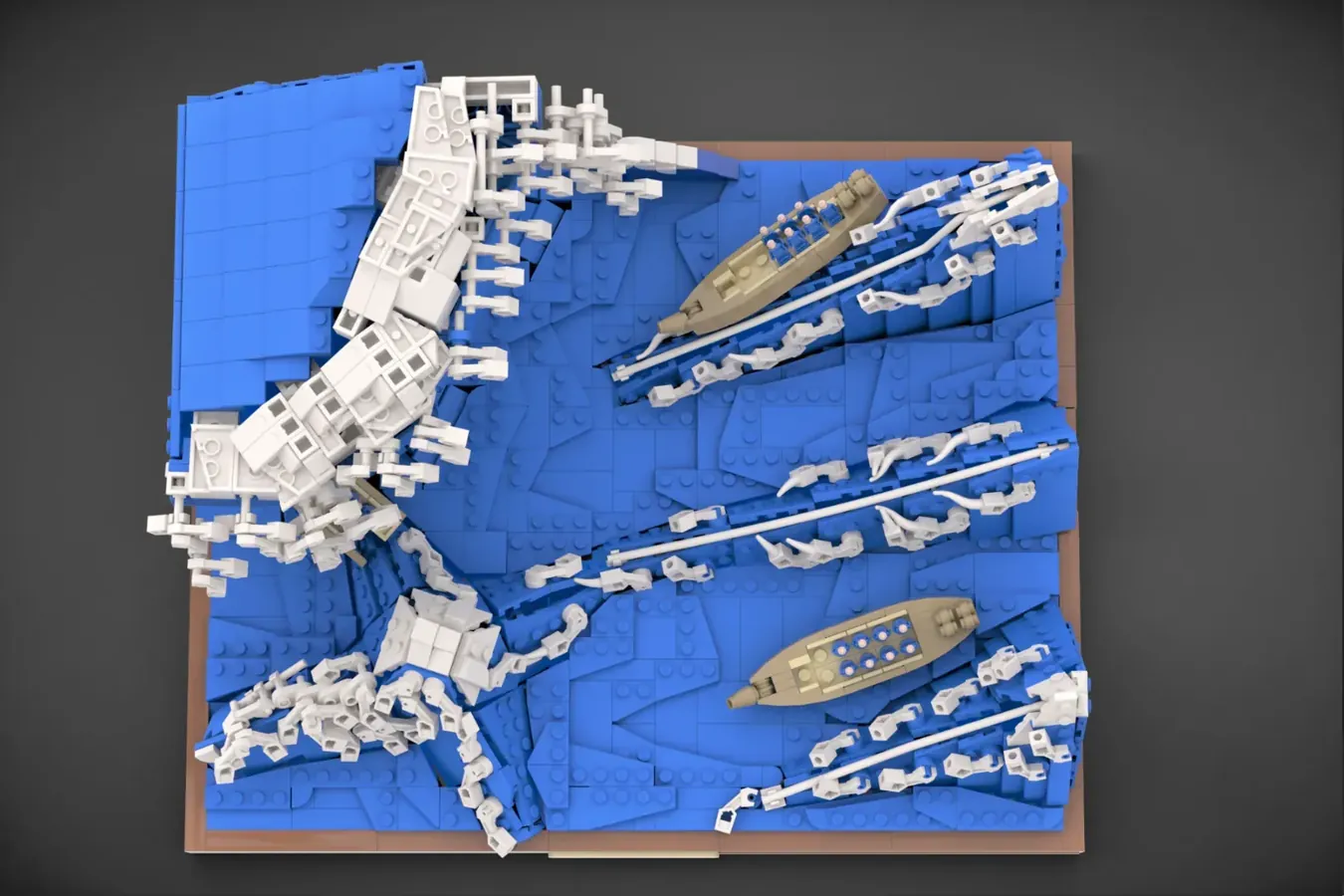 Speaking of the Great Wave off Kanagawa, Junpei Mitsui
Speaking of the Great Wave off Kanagawa made of Lego (R) blocks, Junpei Mitsui's work in 2020 is too famous.
Approximately 50,000 pieces represent the same work three-dimensionally, and it is really impressive! If possible, I would love to hear from Katsushika Hokusai himself!
Adopted on the new 1000 yen bill
The Thirty-six Views of Mt. Fuji "The Great Wave off Kanagawa" will be used as the design on the back of the new 1,000 yen banknote scheduled to be issued in the first half of 2024.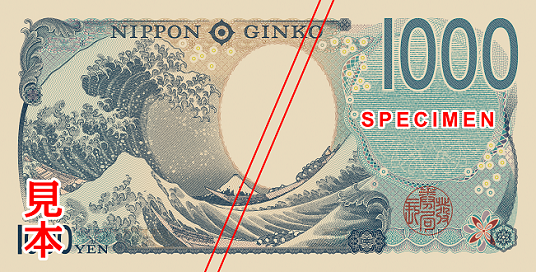 The surface is Shibasaburo Kitasato, a medical doctor.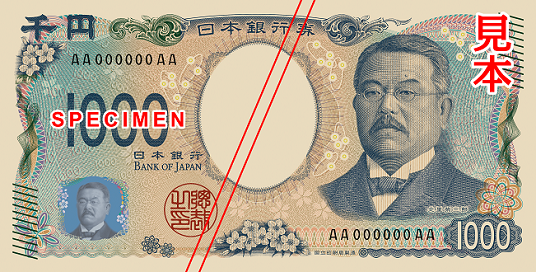 What is the possibility of commercialization?
Designer LEGOverwatch focuses on cute buildings I am publishing my work.
The Great Wave off Kanagawa is a theme that Japanese people would like to see commercialized!
Van Gogh's Starry Night was commercialized in an almost flat painting style, so The Great Wave off Kanagawa is also a famous work overseas, and if it is commercialized with a three-dimensional design, it may be more talked about than Van Gogh.
This design is also a wonderful work, but if the Great Wave off Kanagawa were to be commercialized with Lego (R) blocks, I would definitely like Junpei Mitsui to design it!
Added July 9, 2022
Junpei Mitsui released an image of the Great Wave off Kanagawa on Twitter that could be made into a product.
It is written in the reply, but when I tried to publish it with Lego (R) ideas, I was contacted by NG because the professional is a related person. I want you to commercialize it from Lego (R) ICONS!
レゴで富嶽三十六景・神奈川沖浪裏を作りました!
過去にもっと大きなサイズで作ったことがあるのですが、今回は表現したいポイントを押さえつつミニマムサイズで作ってみました(横幅40cm)。
仕事とは関係なくオリジナル作品を作ったのはプロになってから10年以上で初めてかも?是非ご覧ください! pic.twitter.com/Mkzmd5UIQL

— 三井淳平 / Jumpei Mitsui (@Jumpei_Mitsui) July 9, 2022
2022 second review work summary page
Check out all the designs that have entered the review including those other than the design proposals introduced on this page!

2022
Nightmare Before Christmas and London telephone box will be commercialized from 51 works! THE NIGHTMARE BEFORE CHR[…]
💡What are LEGO Ideas?
Lego IDEAS is a plan to commercialize fan designs!
If the published design receives 10,000 votes from other users, it will be reviewed for commercialization by Lego, and if it passes the review, it will be released from the IDEAS series.
Learn more
Lego®
💡LEGO Ideas is a project to productize fan designs!We are looking for original designs that we want to p[…]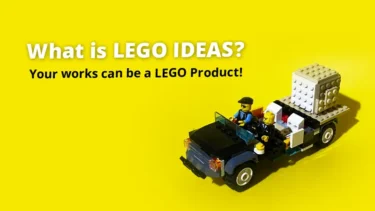 This article includes affiliate links and we earn from qualifying purchases.