ROSCOSMOS SOYUZ MS SPACECRAFT
ROSCOSMOS SOYUZ MS SPACECRAFT advanced to the LEGO IDEAS 2023 1st review with 10,000 supports.ROSCOSMOS SOYUZ MS SPACECRAFT@LEGO IDEAS
The Soyuz is a Russian manned spacecraft that has been in service since the Soviet Union. The MS spacecraft was launched for the first time in July 2016 and is the latest generation that is still in active service. Roscosmos is a Russian state-owned company in charge of all aspects of space development.
The Soyuz spacecraft was the only manned spacecraft from 2011, when the Space Shuttle was retired, to 2020, when the SpaceX crew first flew. The origin of the name is a Russian word meaning "unity" or "alliance, federation, federation".
Soyuz TMA-7
Source:Wikipedia
It is divided into three modules from the top: orbital module, return module, and equipment/propulsion module.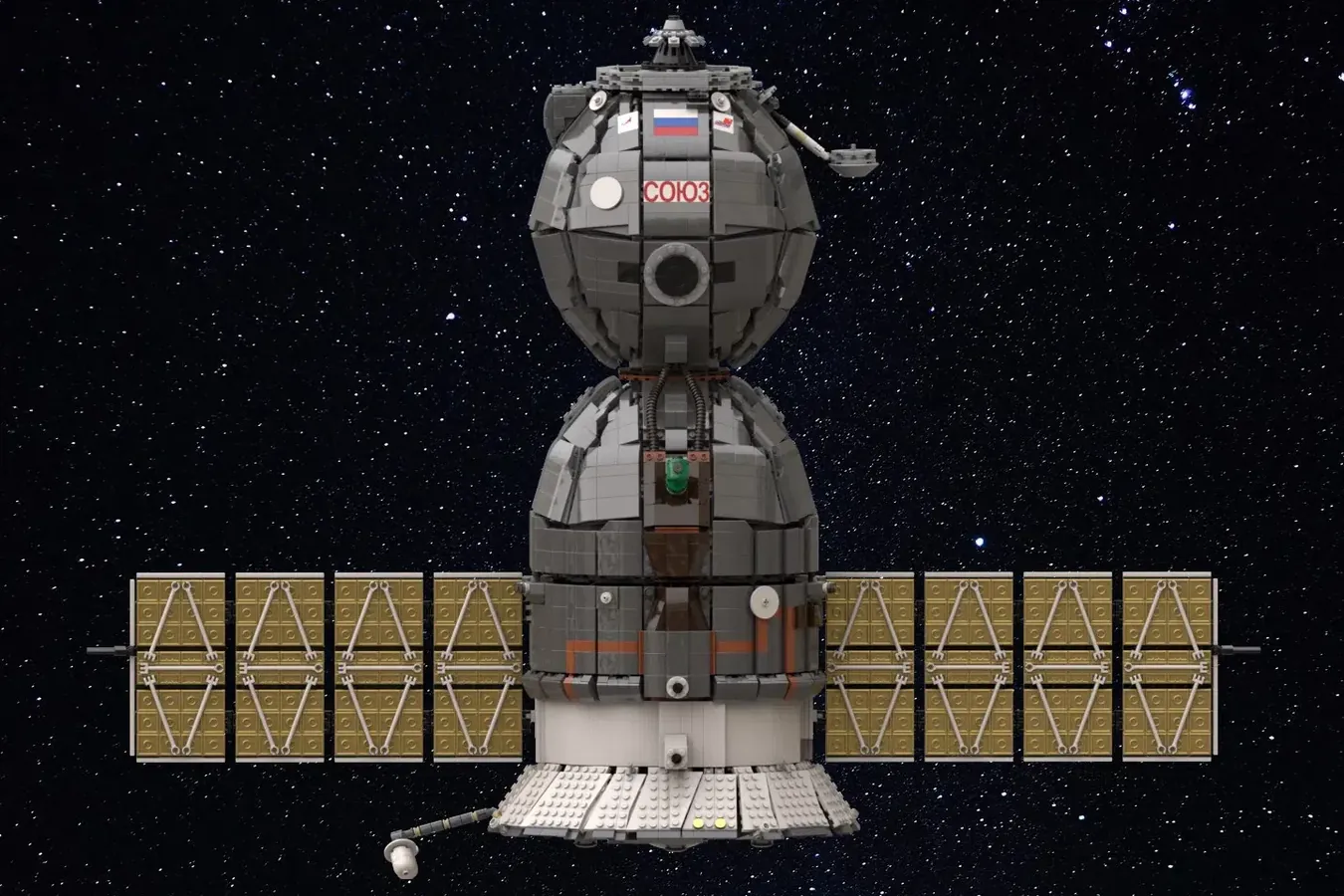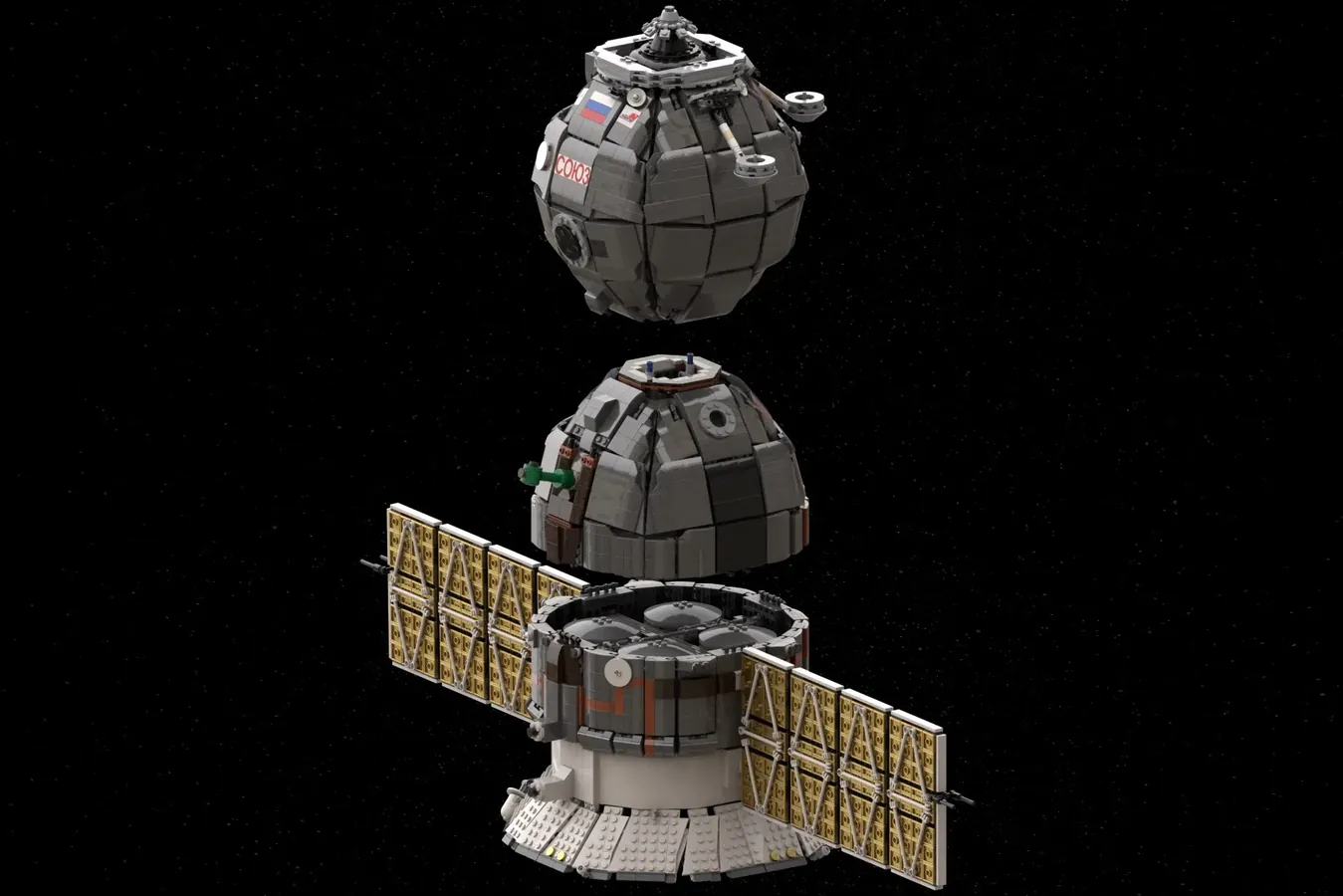 A nearly spherical orbital module is a module that operates in orbit. It will also dock with the ISS.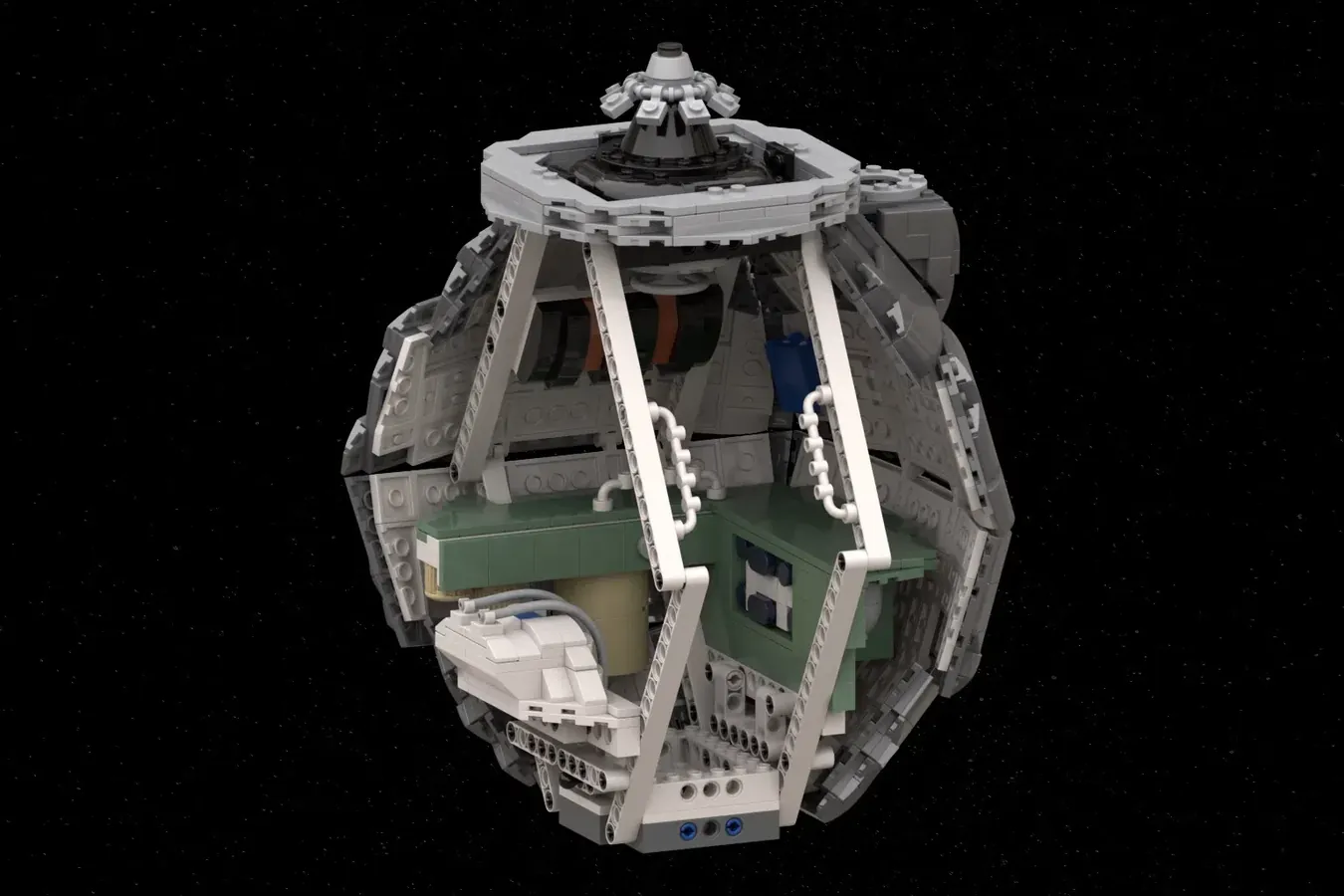 The bell-shaped return module is the module that the crew board when returning to Earth.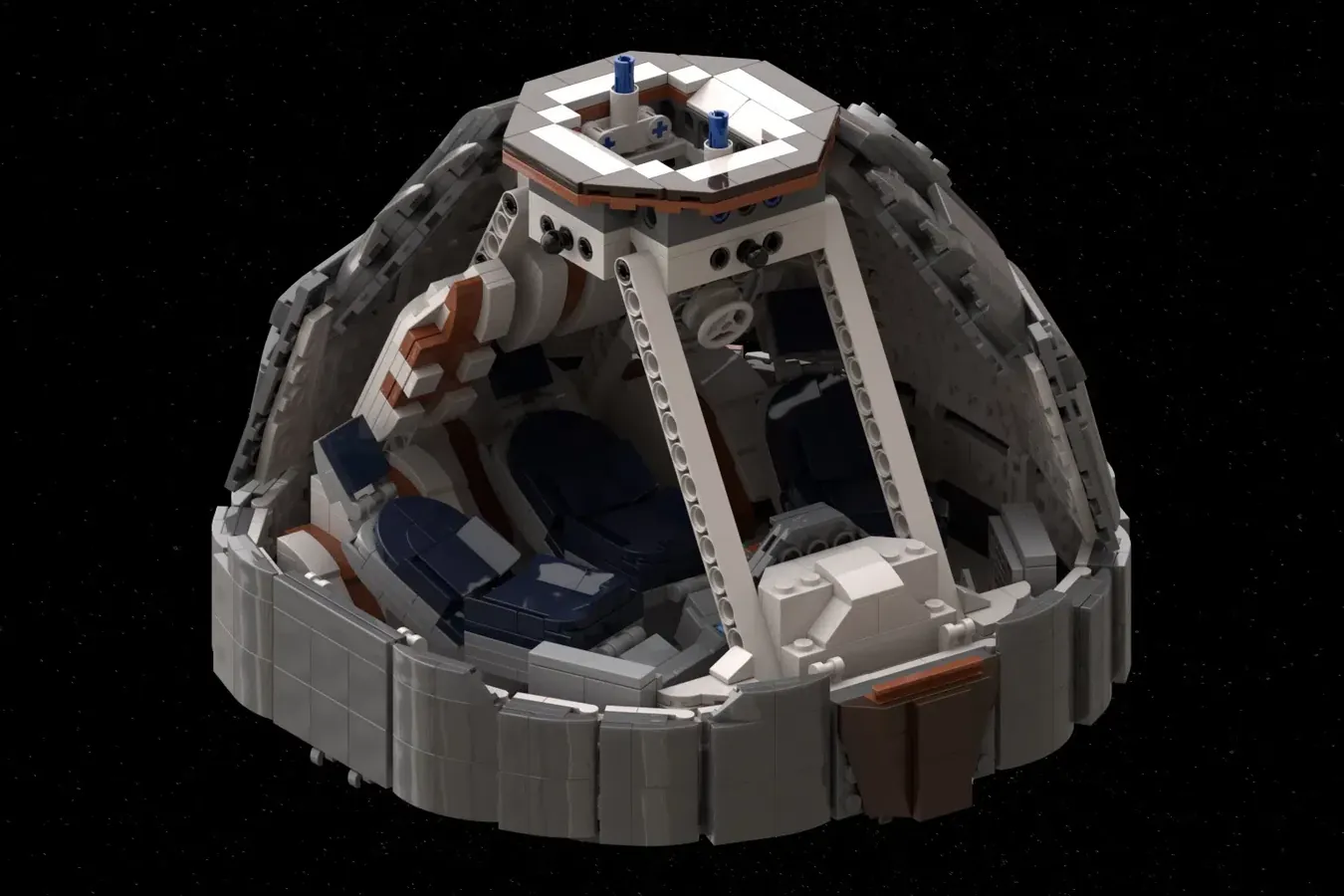 The equipment/propulsion module is equipped with communication equipment and an engine for maintaining attitude.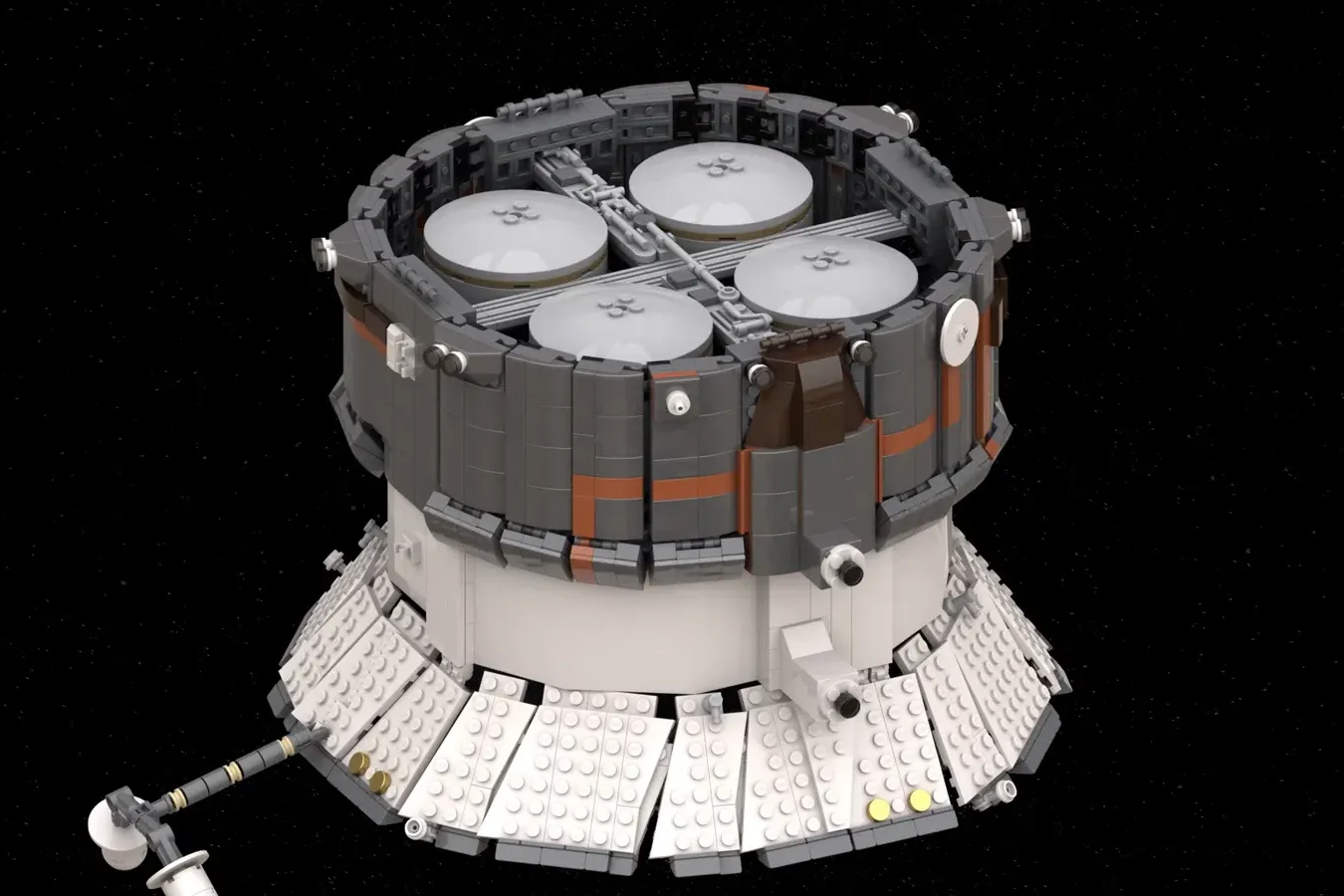 Can Pass the Review?
Designer Tom_Brick has two space-related pieces is open to the public.
As for Soyuz, another designer's Soyuz Rocket has advanced to the 3rd review in 2021, but it did not pass the review.
However, in recent years, Russia has also had a cooperative relationship with Western countries in the space business, such as carrying astronauts to the ISS. I also feel that it would be good if it was commercialized from LEGO(R)IDEAS or LEGO(R)ICONS.
However, the current trend is to completely exclude Russia from the international community, so I think it is unlikely that a Russian spacecraft will pass the Lego (R) Ideas review.
Summary page of works entering the 3rd review in 2023
Check out all the designs that have entered the review including those other than the design proposals introduced on this page!
10K Designs 2023 1st Review
We introduce design proposals that have received 10,000 support from LEGO (R) ideas and have been confirmed to enter the[…]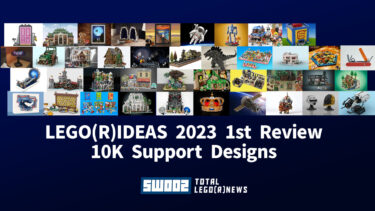 💡 What are LEGO (R) ideas?
LEGO (R) IDEAS is a project to commercialize fan designs!
If the published design receives 10,000 votes from other users, it will be reviewed for commercialization by the LEGO (R) Group, and if it passes the review, it will be released from the LEGO (R) IDEAS series.
Learn more
LEGO®
💡LEGO Ideas is a project to productize fan designs!We are looking for original designs that we want to p[…]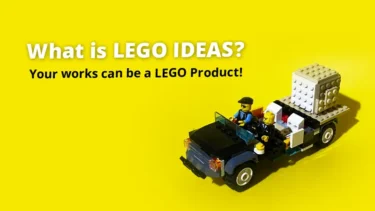 This article includes affiliate links and we earn from qualifying purchases.